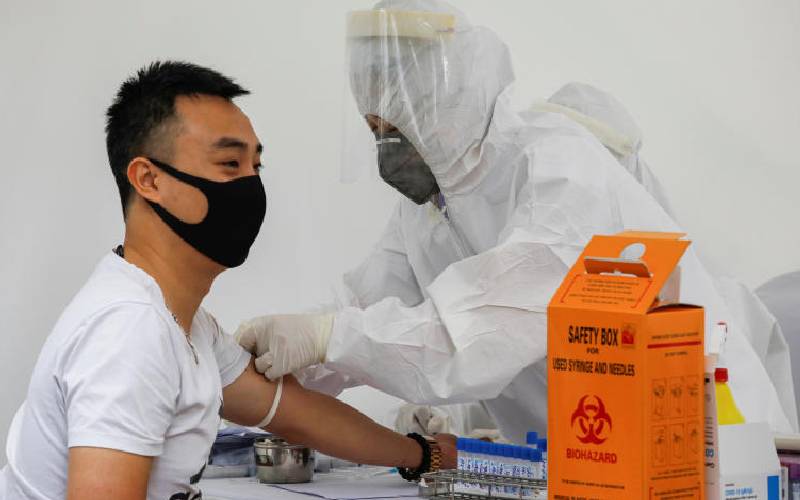 Australian Nobel laureate immunologist Peter Doherty has said it is highly improbable that people who have recovered from Covid-19 will be infected again.
In an interview with Xinhua, Mr Doherty said even if reinfection occurs, it would be mild or in-apparent.
Doherty said the PCR (Polymerase Chain Reaction) test used to detect the virus is very sensitive.
The more likely explanation to why there were reports saying people tested positive after being released from hospital is that for someone who has recovered clinically, the virus has not been fully cleared, even though they may have had a prior negative test.
"What would support the idea of reinfection is if the lab found significant gene sequence difference for the early and late isolates," Doherty said.
"Of course, we have only known about this virus for a very short time, and it's always possible that it may have some nasty surprises for us."
Vaccine development
Doherty shared the Nobel Prize in Physiology or Medicine in 1996 with Swiss scientist Rolf Zinkernagel for their discoveries concerning the specificity of the cell-mediated immune defence and the biological role of the major histocompatibility complex.
The leading Peter Doherty Institute for Infection and Immunity, which is named in honor of him, is also engaged in the research of the virus and the development of the vaccine.
"Candidate vaccines are going into lab animals or humans already, and there will be many to follow. The vaccine we're working with is a comparable SARS-CoV-2 product generated using a novel 'protein clamp' technology," Doherty said.
"This originates from Paul Young's group at the University of Queensland, and is being grown up by the CSIRO (the Commonwealth Scientific and Industrial Research Organization) who will also do the advanced animal experiments at their high security lab in Geelong and we are helping with the lab testing. Very early results look promising."
He continued: "The long lead times suggested for these vaccines reflect the need for rigorous efficacy and safety testing. Maybe, if everything goes very well for at least one of them, we may see a product out there and into people's arms sooner rather than later."
As for how to boost the immunity, he said, without a fully functioning immune system people will die from the Covid-19.
However, nothing much people can do to boost the basic immunity in the absence of a vaccine.
Eating a balanced diet may help. Most of the products that claim to "boost immunity" have, when tested, failed to show that they are of any benefit.
As for the claim that kids seem to be less likely contracted with the virus, Doherty said it could be that kids have less receptors for the virus on their cells, or they make very good immune responses.
"We don't know why, but over time we will find out," he said.
In Kenya, the government has revealed that the total number of those infected now stands at 59.
This means that the Covid-19 disease is no longer being imported from outside the country but is spreading from one person to another locally.
Nairobi County has cumulatively reported more positive cases followed by Kilifi and Mombasa. Kajiado and Kwale counties each have a case.
And just as the global figures, more males than females have tested positive for the highly-contagious virus.
Kenya has reported one fatality. Health Cabinet Secretary Mutahi Kagwe said the government is monitoring 1,474 close contacts of which 231 had been discharged after completing the 14-day follow-up period.
Related Topics