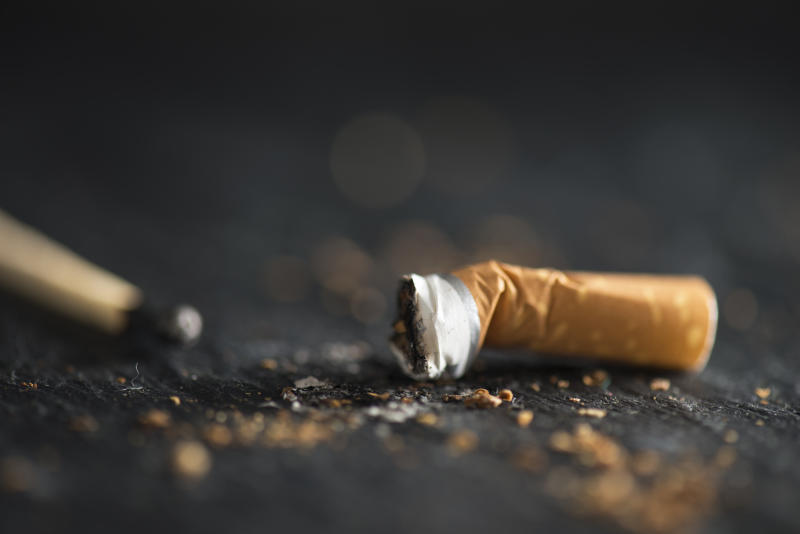 Focus has shifted to the Ministry of Health after the Supreme Court ruled that new laws governing the sale and advertisement of tobacco products are legal and within the confines of the Constitution. All eyes are now on the Ministry of Health, which is expected to operationalise the Tobacco Control Fund that will pave the way for reparations for damages caused by tobacco consumption. The ruling by the Supreme Court has been termed a big win for the country.
SEE ALSO: New tricks used by tobacco firms to evade strict advertising regulations
"There is no way regulations can be made without considering the health of the people because that will be like an ostrich burying its head in the sand," Justice Njoki Ndung'u said in the ruling. She also pointed out that the impact of tobacco on human health is a worldwide debate that Kenya cannot avoid.
Disease and death
In August, the Health ministry launched the National Tobacco Control Strategic Plan 2019-2023 which seeks to have counties align their tobacco control by-laws to the Tobacco Control Act (2007) to avoid conflicts. Speaking during the launch of the plan, Director of Public Health Patrick Amoth said counties should consult with the ministry to avoid contradictions in law.
SEE ALSO: 727 test positive for Covid-19 as officials step up airport health checks
"Counties that pass contrary laws will be operating outside the Act," said Dr Amoth, who also revealed that the ministry was already working with seven counties to come up with laws. The Act seeks to protect individuals from disease and death caused by tobacco use; to protect consumers from misleading inducements to use tobacco; to protect children by restricting their access to tobacco products and educate the public on the dangers of tobacco use. It also seeks to protect non-smokers from second hand smoke; to protect tobacco growers, workers and sellers by providing alternative economic activities; to deal with illicit trade and to protect smokers by providing for cessation. The Health ministry insists that counties must set up smoking zones to prevent exposing non-smokers to secondary smoke. It has also emerged that the areas set aside for smoking in Nairobi are below standard while other counties are yet to create smoking zones. "Even Nairobi itself has not constructed a smoking area that is up to standard but we are in consultation with them," said Anne Kendagor from the Division of Tobacco Control in the ministry.
SEE ALSO: Highest death tally as cases surpass 20,000
But tobacco control agents argue that money collected from the Tobacco Control Fund should not be used to set up smoking zones, neither should public funds. Entertainment joints should provide these spots. "If public funds are used to build smoking zones, then a bad precedence will have been set where every manufacturer will start demanding for the public to fund construction of areas where their products will be consumed," Kenya Tobacco Control Alliance (KETCA) chairman Joel Gitali said. The influx of illicit tobacco products has also been blamed for impeding cessation efforts. Kenya is yet to ratify the protocol on ending illicit tobacco trade despite having signed it.
Illicit products
Mr Gitali says this is hampering the war against tobacco as illicit products find their way into the market. He urged the government to put in place measures to ensure tobacco companies are forced to pay reparations for damage caused by tobacco right from the farm level to the smokers. The Institute of Legislative Affairs (ILA) said that to deter smoking, the government needs to simplify the tobacco tax structure by reintroducing a uniform specific tax for all cigarettes. This will see the tax increase from Sh3,157 per mille to Sh3,630. This week, BAT introduced a new product in the market despite concerted opposition. KETCA has consistently called on the government to stop the introduction of nicotine pouches, arguing it will only lead to addiction and more deaths. "As we talk about reducing demand, the tobacco industry is increasing demand for nicotine through introduction of new products; once you have been hooked to nicotine, you will go for anything that has nicotine and this is a way of taking people back to smoking," Gitali said.