Home
/
Health & Science
We lost love the day we came out on our HIV status
Health & ScienceBy Jack Murima | Sun,Dec 01 2019 02:10:00 UTC | 3 min read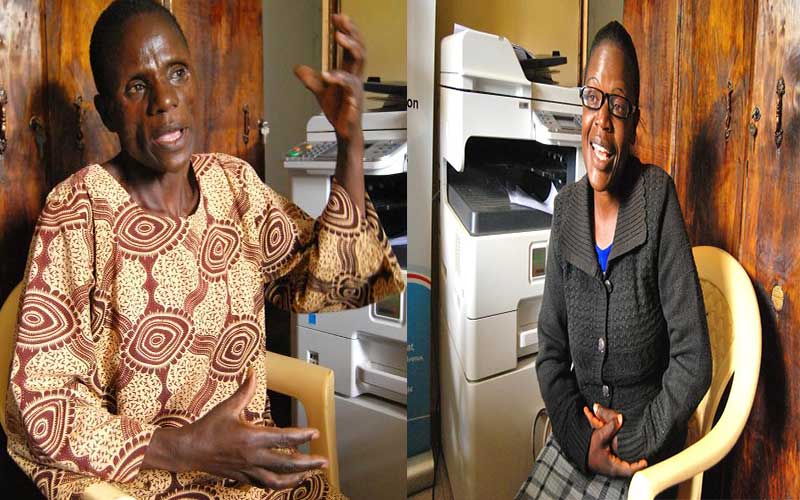 Ms Harriet Muhindi is not afraid of talking about her HIV status. She says despite her broken marriage, stigma and alienation she got when she first disclosed her status, she has used her story to champion the rights of people living with HIV.
She learnt that she was HIV positive in 2008 when she had gone for a routine pre-natal clinic. She thought she had nothing to worry about, since she already had two children and had tested negative before.
"I tore the card that had my results. I could not believe that I was HIV positive. I got married immediately after high school and had remained faithful," she says.
Muhindi wondered how to take her medication without her husband knowing. She decided to face her fears and tell him to go for the test. He tested negative. The results changed their lives. He became abusive, accusing her of promiscuity.
"I thought life was over. The abuse got too much, and I had to choose whether to stay and get hurt or move out for the sake of my children," she says.
She left. She later disclosed to her children that she was HIV positive. She says her children gave her courage to speak for other people. She started interacting freely with people living with HIV, and telling the people around her to go for tests and adhere to their medication.
"At some point, I had sunk into the end stage of HIV and I had rashes all over my body. My immunity was low. I picked myself up and started to take my medication without fail," she says.
It is then that Muhindi realised she needed to do more in the fight against HIV and stigma. She says she has been reaching out to people, especially in schools, having worked as a peer educator at Kakamega County General Referral Hospital for HIV patients and approved school.
"Many people die, not because of HIV but due to the opportunistic infections. I have to go visiting some in their homes to see if they are taking the drugs and eating well. The diet doesn't have to be food that is far from their reach but that which they can afford like simple fruits, vegetables, kales, beans, omena and other simple food," she says.
Muhindi, however, says even though getting involved in community work has been beneficial, lack of funds still impedes the progress.
"When I find someone with opportunistic infections, I take it upon myself to take them to hospital, which sometimes becomes a burden since I have children to take care of and rent to pay," she says.
Her story resembles that of Nancy Welima who was diagnosed with HIV in 1992. She was sickly and her husband who was a medic took her blood samples for testing. When he came with the results, fury was written all over his face. He invited his father-in-law to come immediately.
"When my father came, my husband told him that he wanted to hand me back to him since I had 'the deadly decease' as it was referred to then. He said I was to die soon and he couldn't see me die while in his house. I had to leave with my children," Welima recalls.
What followed was what she describes as a season of self pity, tears and pain. When she decided to embark on treatment, she disclosed her status to the people around her, and started getting involved in educating the community on the importance of self acceptance.
Welima has also been reaching out to those infected with the disease in their homes and taking some to hospital when they get the opportunistic infections like Tuberculosis.
Related Topics