Home
/
Health & Science
County sacks 308 health staff six months after recruitment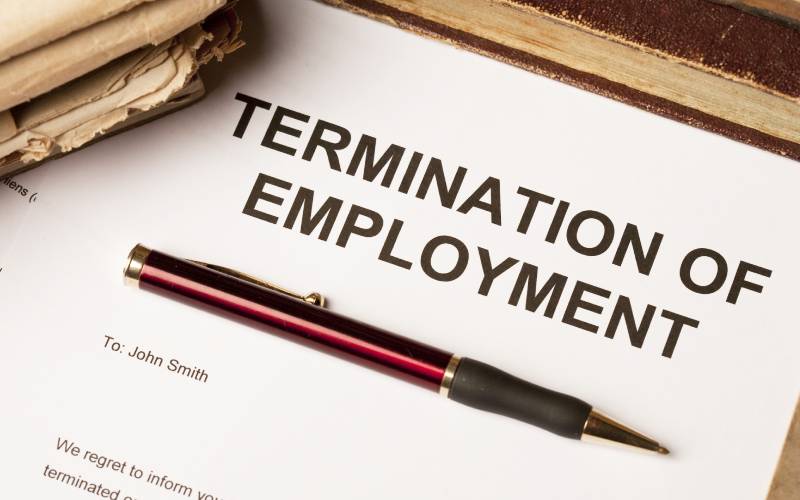 Vihiga County Government has terminated the services of health workers employed a few months ago.
The county secretary's office started issuing letters of notice of termination of employment, which targets 308 workers.
"Having duly reviewed the circumstances under which you were offered employment by the County Public Service Board, it was found that you failed to meet one or more of the mandatory requirements for employment in public service. Consequently, it has been decided that your employment be and is hereby terminated subject to a thirty-day notice," reads the letter.
It adds, "Your last working day will, therefore, be November 29. You will be required to formally hand over to your supervisor on or before the date to facilitate payment of salary for the remainder of the days worked."
The sacking follows controversial recruitment where instead of employing the planned 149 health workers for various cadres, 518 were employed on permanent and pensionable terms.
One of the affected workers demanded to know how the governor came up with a list of only 210 employees to be retained.
"For the six months we have been working, we were promised that our salaries will be paid, but nothing has come so far. We have begun receiving letters of termination of contracts. This is not fair at all," said one of the victims who requested not to be named.
A preliminary report by an ad hoc committee formed a month ago to look into the matter which was presented to the County Executive Committee on October 30, and was approved for implementation, has recommended that only 210 staff who applied for advertised positions be retained.
However, a letter by the Public Service Commission vice-chairperson Charity Kisotu overruled the commission's mandate in employing staff.
While reading the findings of the report of the ad hoc committee, Governor Wilber Ottichilo said the terms of employment for the 210 staff will be changed to contractual.
"The staff will be retained on contractual terms subject to meeting minimum qualifications in line with the Public Service Policy and based on the fact that the County Government does not have a pension scheme yet and there was, therefore, no basis for County Public Service Board to engage staff on permanent and pensionable terms," Dr Ottichilo said. The 210 retained staff will undergo fresh vetting by the committee.
Related Topics