Home
/
Health & Science
Vaccine reduces pneumonia cases sharply in past 6 years - Report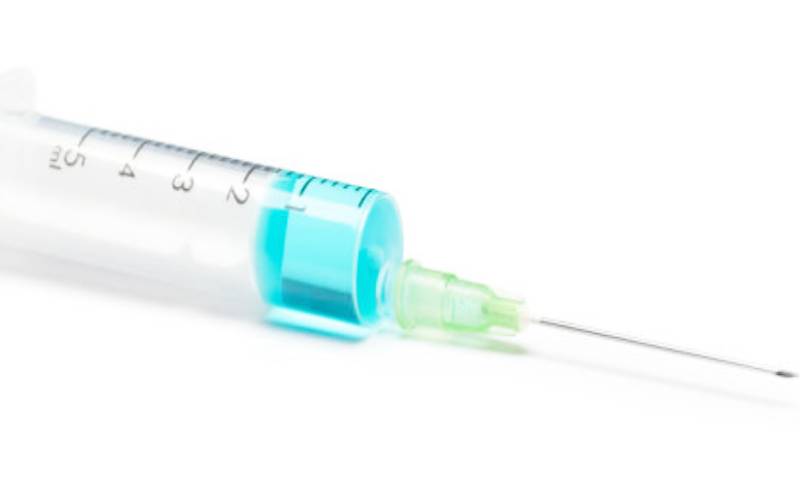 A report has revealed a sharp decline in pneumonia cases in Kenya for the past six years since the introduction of the pneumonia vaccine.
According to the June 2019 report published in the Lancet, the science website, cases of pneumococcal disease which is one of the leading cause of childhood mortality and most deaths in Africa, have since reduced by 92 per cent,
The research was conducted from 2011 through to 2016 when Kenya became the first African country to include the pneumonia vaccine in its routine childhood immunization programme.
In 2011, with support from Gavi, the Vaccine Alliance, Kenya became one of the first countries in Africa to introduce the pneumonia vaccine and the first country in Africa to introduce the national childhood immunization schedule as a three-dose series administered at 6, 10, and 14 weeks.
The introduction of the vaccine, it is noted, reduced cases of pneumonia by 92 per cent in children below five years. Those between 5 years and 14 years reduced by 81 per cent within the period.
The jab also led to a 27 per cent reduction in childhood hospital admissions with clinically-defined pneumonia and a 48 per cent reduction in childhood hospital admissions with radiologically confirmed pneumonia.
In the report, it is noted that coverage of vaccines has been exemplary and increased with time. By 2011, campaigns saw an uptake of the vaccine by 80 per cent, among children between 2–11-month- old infants and 84 per cent by the end of 2016.
Coverage on vaccines on children between 12–59-month-old infants was 66 per cent by the end of 2011 and went up to 87 per cent by the end of 2016.
"Among children younger than 5 years, the annual incidence pneumonia declined from 60·8 per 100,000 in the pre-vaccine era to 3·2 per 100,000 in the post-vaccine era representing a reduction of 92%," report notes.
A 74 per cent decline in the incidence of pneumonia was also observed among individuals aged 5–14 years. The introduction of vaccine has also seen cases on those aged 15 and above reduce by 81 per cent.
Related Topics