Home
/
Health & Science
Reflections of parents shunning stigma to raise autistic kids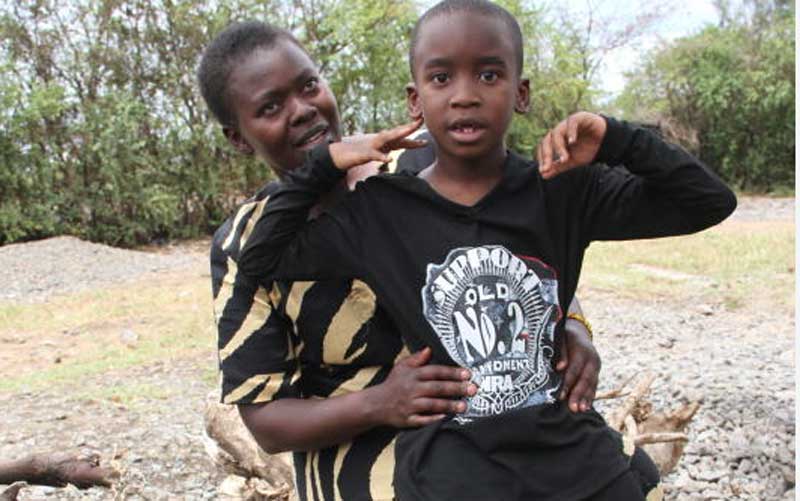 For several years, Eunice Shikoto has had to live with stigma from her friends and relatives.
Her seven-year-old son was diagnosed with a rare condition -- Autism.
Hers is a story of an answered prayer that has been riddled by a lot of temptations.
As she gets ready to narrate her story, she gets hold of her son, whom she does not let out of her sight.
Shikoto says after years of trying to have a baby, she had Caleb Okoth.
During this period, filled with the joy of having a baby, she says all was well, even getting a catering job at a popular restaurant to offer her son the best life she could.
But trouble started when Caleb turned two.
She realized Caleb could not utter a word, like his age mates.
"I remember my friends used to tell me my son was hyper, but I never really understood what they meant," said Shikoto.
This went on for a long period till one day as she took her son to a hospital for a checkup, she was told that he had a condition known as autism.
"I was so devastated that I resigned from my job to take care of my son. And I have come to appreciate that he is just like other normal kids only that he gets things slowly and also loses concentration easily," said Eunice.
She added that she has had to move him from school to school seeking somewhere that his condition would not be a burden to teachers and other pupils.
This has seen Caleb transfer to more than seven schools.
He was sent away from school once because he was engaged in a fight with another pupil. When he was admitted to his previous school, she says he seemed to like it till robbers came and tied up the teachers before robbing them of their valuables.
Caleb saw all that was happening and refused to go back since then, the parents are still looking for a new school for him.
Shikoto describes Caleb as a loving son who loves playing with his one-and-a-half-year-old sister every time.
"I love my son because he is intelligent in his own way, he knows when to change the television channels to what his favourite cartoons and decides what he wants to eat," added Shikoti.
Kinyanjui Muchai, a 40-year-old father of two has a 9-year-old son living with a similar condition.
He says the condition is an expensive affair because patients have a specialised diet and need someone to look after them at all times.
He added that schools that offer specialized care for such kind of children are also quite expensive.
"I urge fathers with such children to embrace, not hide them and give them the best and also support their mothers. It is not witchcraft it is just a condition, I love my son very much and I walk with him everywhere I go," said Muchai.
The parents and teachers came together at Buruburu Primary School where they received training on how to handle autistic children and adults.
The training was conducted by Autism Lights, a Non-Governmental Organization that is based in Boston with a focus in Kenya.
It seeks to decrease stigma based on cultural inaccurate myths and fear of the unknown and to ensure that access to education in public schools in an inclusive setting for all children diagnosed with Autism.
"We strongly believe that since free primary school education is a right to every child in Kenya, it should also be a right, accessible to all children with Autism," said Dr Lincoln Kamau, Doctoral Level Board Certified Behavior Analyst and Director of Clinical Research at Autism Lights Inc, Boston, USA.
According to Dr Kamau, current statistics of Autism globally are higher than pediatric HIV, Cancer and Diabetes combined.
"1 out of 65 school going children in the United States have autism," said Kamau
The statistics clearly show that Autism is a public health crisis that needs to be addressed urgently
The team comprising of Jessica Heller, an Autism Consultant and Dr Lincoln Kamau of Autism Lights have been providing free consultations to parents of children diagnosed with autism in Kenya.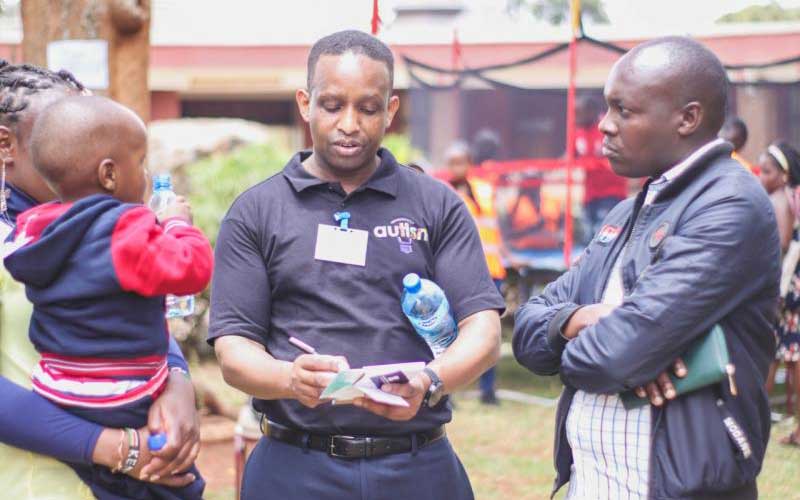 They have also engaged in training of Applied Behavior Analysis (ABA) to professionals, Special Education Teachers and Parents of Autistic Children so they can have the skill set required to effectively work with the Autism population.
"We also support the use of Applied Behavior Analysis (ABA) in the management of Autism in schools, homes and community settings," said Kamau
ABA has been hailed as the most effective, evidence and research-based methodology in the treatment of Autism and involves a set of powerful techniques used to teach new skills, increase communication, promote independence and decrease challenging behaviours.
Related Topics