Home
/
Health & Science
Pressure piles for State to terminate Cuban doctors deal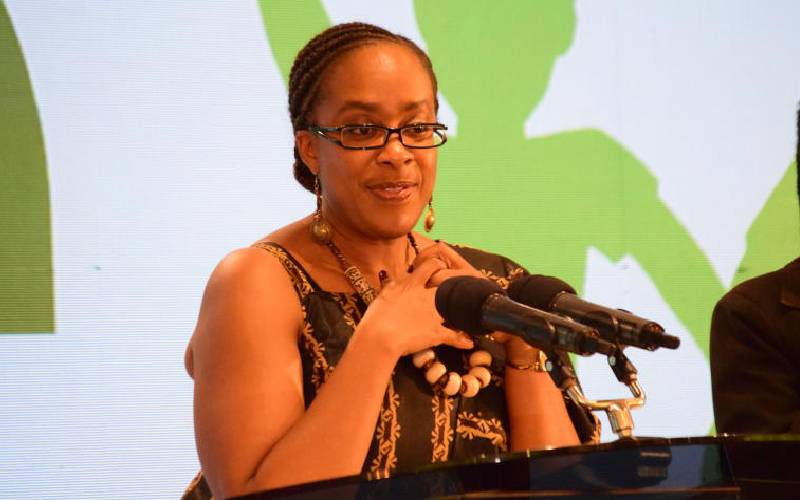 A medical association now wants Kenyan doctors in Cuba for further studies facilitated to return home and enrolled in local universities.
Following the death of one of the 50 doctors pursuing family medicine in Cuba, the Kenya Medical Association (KMA) now wants the Government to pull the plug on a Memorandum of Understanding between Kenya and Cuba.
On Sunday, Dr Ali Hamisi's body was discovered in his room dangling from bed sheet fastened on a TV antenna.
He was supposed to travel back home to attend to his ailing eight months old son.
The incident sparked an uproar in medical circles, with both KMA and the Kenya Medical Practitioners and Dentists Union(KMPDU) insisting the doctors should return home.
KMA President Jacqueline Kitulu (pictured) said since the doctors were flown to Cuba, the association has received numerous complaints on the unfavourable treatment they get from Kenyan government.
"The death of our colleague is the last straw in this matter, and we demand greater accountability from the government as far as this deal is concerned," said Dr Kitulu.
When the Government unveiled the partnership between Cuba and Kenya, which saw the doctors fly out and 100 Cuban specialists imported to Kenya, KMA had reservations.
The association said the deal cagey, the procedure for licensing and deployment of Cuban doctors and selection of training programmes for Kenyan doctors was hurriedly done.
"We pointed out that the family medicine programme in Cuba is not recognised by the international community and may not be applicable in Kenya but this advice was ignored," said Kitulu.
Kitulu said there are many universities in Kenya which offer the same training, and are willing to admit the doctors at a lower cost.
"We demand that those of our colleagues who want to come back be allowed to do so, and be placed in local institutions that offer family medicine training at government cost," she said.
KMPDU Secretary General Ouma Oluga said Dr Hamisi had expressed desire to terminate his programme and return home.
However, the Government, through the Kenyan Embassy in Havana, Cuba had been arm-twisting the doctors and even informed them in January that they were in a crush programme and would not be allowed to travel home in the two years they will be in the country.
According to the deal between Kenya and Cuba they were to be facilitated to travel back home once every year. "KMPDU demands an immediate termination of the training programme in Cuba, as it has proven not beneficial to the doctors," Dr Oluga said.
Related Topics