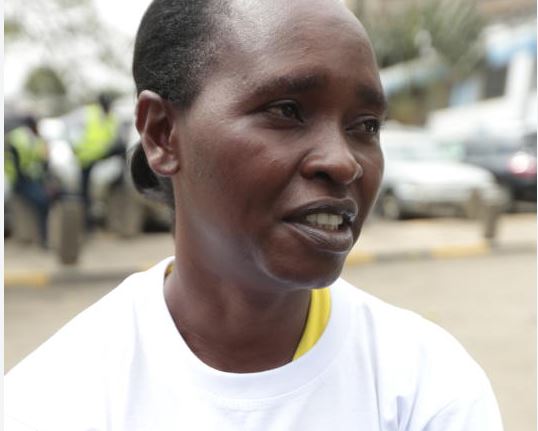 It never crossed her mind that it could be cancer.
"I knew cancer is not for people like me," says 42-year-old Catherine Njeri. "No one in my family has had cancer so why should I get it?"
Ms Njeri (pictured) thought the painless bleeding was because of a family planning shot she took every three months. She even went to the doctor and after explaining the problem, was given another shot to manage the 'extreme side effects'.
In May 2015, the mother of four who lives in Waithaka visited a Beyond Zero mobile clinic at Kangemi.
After examination, she was told that her case was complicated and needed a specialist. She was referred to a doctor at Fifth Avenue, Ngong Road, who performed a pap smear — a test that involves collecting cells from the cervix.
When the results came out, Njeri and her family were stunned: She had cervical cancer.
"My family was shocked. I was shocked. I even developed high blood pressure," she said.
Long search
Her long search for a cure took her to St Mary's Hospital, Lang'ata, where an operation was done to have her uterus removed in December 2015. She did not need chemo or radio therapy.
"But they insisted on doing their own pap smear to ascertain that I had cancer," she recalled.
As much as Njeri is now cancer-free, she says her health still fails her when it gets cold.
"I feel so much pain in my abdomen and I cannot do heavy chores."
Gladwell Gathecha from the Ministry of Health's Department of Disease Prevention said she was worried about the number of women in the active reproductive age group who show up for cervical cancer screening.
"Less than a fifth of these women show up," Dr Gathecha she said during the commemoration of cervical cancer, which is celebrated in January.
Cervical cancer kills 3,268 women in Kenya annually. Women aged between 25 and 44 are the most vulnerable.
Related Topics