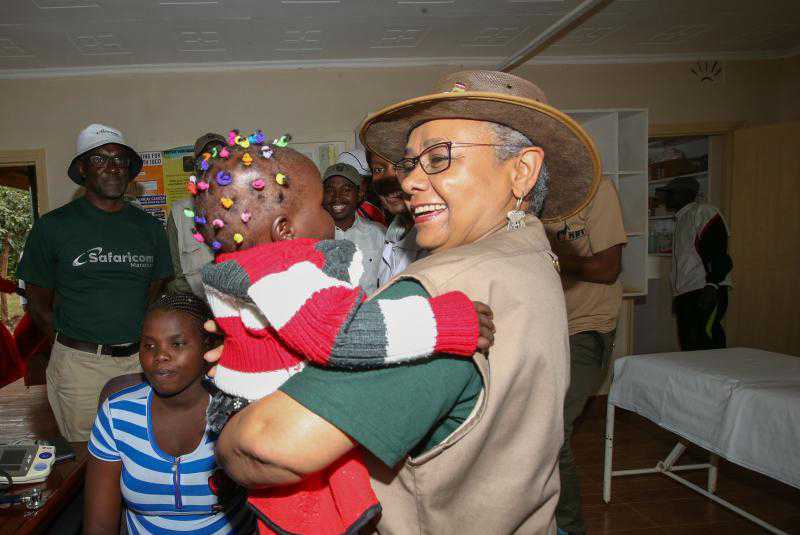 First Lady Margaret Kenyatta has said preventable maternal and child deaths can be curbed by 2030.
Speaking when she officially opened the second International Conference on Maternal, New-born and Child Health (MNCH) in Nairobi, Mrs Kenyatta said this goal is not out of reach, but added that more need to be done for the continent to achieve zero maternal and child deaths.
"We are committed to this trajectory because there is still a great deal of work to be done. But the goal we are pursuing is not out of reach," she said.
She also called for the involvement of men in initiatives addressing the health of mothers and children.
"We must encourage increased male involvement in MNCH and commit to strengthening our entire health systems in pursuit of universal health for all,'' she said.
The First Lady said there was a need to maintain the current momentum to address the health needs of women and children, including investment.
The conference, under the aegis of the African Union Commission, has brought together more than 1,000 delegates, technical experts and government health officials from 25 African countries.
It is also being attended by various United Nations bodies and several foreign missions.
The three-day event will deliberate on a raft of issues, including leadership, accountability and governance for MNCH, early infant diagnosis of HIV; a continental priority for an Aids-free generation, sexual reproductive health and rights and breaking the cycle of early marriages as key to ending teen pregnancies, among other health issues affecting women, girls and children.
The theme of the conference is 'Maintaining Momentum and Focus Towards Ending Preventable Maternal and Child Deaths by 2030'.
"Collectively, we have broadened our scope of work to pay attention to issues that underpin vulnerability of women and children," said Mrs Kenyatta.
United Nations Resident Coordinator Dr Siddharth Chatterjee lauded the commitment by the First Lady and President Uhuru Kenyatta's leadership to lower maternal deaths and child mortality in Kenya over the last five years.
Dr Chatterjee said efforts by the First Lady and the political will through proactive initiatives had paid huge dividends in the health of mothers and babies.
Related Topics