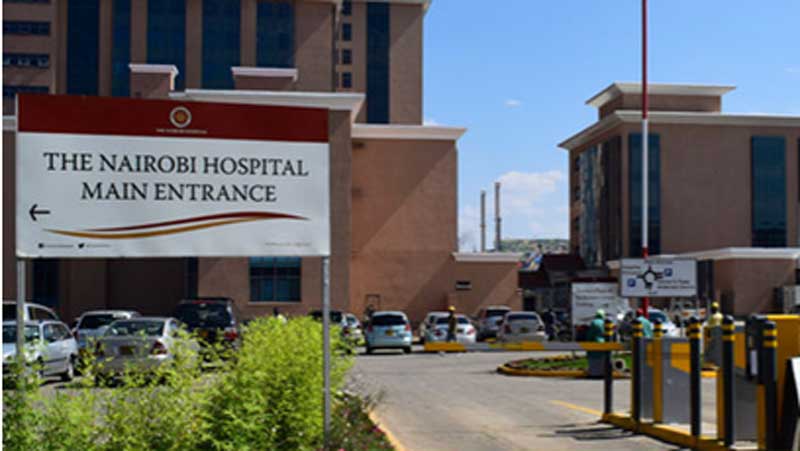 A woman has sued the Nairobi Hospital for cruel treatment after she was detained over a Sh2 million bill. Naomi Wangui Mwangi argued that she did not understand how a procedure that would have cost Sh220,000 escalated to more than Sh2 million. She said she developed complications after delivery due to a doctor's negligence. "I gave birth to a healthy baby through caesarean section, and we were both fine and discharged from the maternity. However, due to the doctor's negligence, I developed some complications, which made me stay for more days," said Wangui.
SEE ALSO: Hospitals opt for staff pay cuts, unpaid leave
Ms Mwangi says she was admitted to the hospital on February 12, adding that the caesarean section cost Sh220,000 and was settled by her insurance. However, she stated that the doctor that attended to her did not complete the procedure after operation, leading to the perforation of her colon. This made her stay in hospital for another week. And when she asked to be discharged, she was issued with a bill of Sh2,119,582. "I told the hospital I was under no obligation to pay the amount since it resulted from their negligence. Although they denied being negligent, they assured me they would not demand any money," she said. However, when she was preparing to leave the hospital, she was told she had to pay the money.