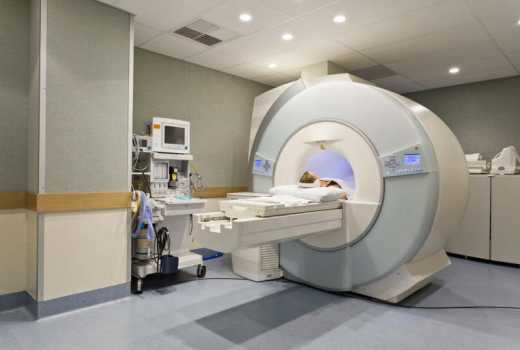 Long queues and high cost of treatment not only add agony but also put at risk thousands of lives of cancer patients in Kenya who struggle to get treatment both locally and internationally.
Locally, patients go through hell when seeking treatment because Kenya's largest health facility, Kenyatta National Hospital doesn't have enough radiotherapy machines.
Monica Akinyi, a cancer patient in Kisumu, has to make several trips to Nairobi every month for radiotherapy only to reckon with long queues.
Kenyan doctors may learned the latest cancer treatment techniques but this is only good news to the few who can shoulder the prohibitive cost.
Rachel Muli, a breast cancer victim had to undergo a new surgery technique that allows the removal of cancerous lumps from the breast while leaving it intact.
The procedure is called breast conservation surgery and is only done when the whole breast has not been affected by cancer. It can now be done in most of the major hospitals in the country.
Dr. Ahmed Komen, a radiation oncologist at the Aga Khan University Hospital, Nairobi, says this is just one of the new procedures that have emerged in the vicious battle against cancer.
The drug used in this technique doesn't come cheap.
"For 20 years, the drug cost about Sh500,000 a cycle and is given every three weeks yet patients need it for more than a year. The patent for the original drug expired, so generic versions that are just as effective have appeared and the cost has come down to below Sh100,000. NHIF covers the cost for some patients," Dr. Komen told a local daily recently.
This is good news but it is not anywhere near world-class cancer treatment.
Medical Tourism
Some patients have been forced to travel to India, which is a favoured destination for cancer treatment, with statics showing that those affected are spending up to Sh8 billion annually.
Most patients who seek treatment abroad are diagnosed with breast cancer, leukemia and prostate cancer with statistics indicating that cases have doubled to 40,000 from 20,000 in 2012.
Search for cancer treatment is no walk in the park for Kenyan patients. The affected are oblivious of the treatment challenges especially if they have to travel to abroad to get treated.
Patients are sometimes forced to raise funds for the expensive treatment abroad using crowd funding methods such as mobile money Paybills, community fundraisers, and online fundraising websites among others.
In 2016, 15-year-old Merlyn Adhiambo's parents appealed to well-wishers to donate funds to help finance their daughter's cancer treatment.
"As a family, we are appealing to well-wishers to walk with Merlyn on this challenging journey so that she can complete treatment and return home," Merlyn's father Owiti told The Standard.
Former NTV presenter, the late Janet Kanini also battled Stage Four lung cancer bravely and publicly until she went into remission. She became the unbowed face of the fight against cancer in Kenya, especially after a fundraising concert for her treatment in November 2015 gained national attention.
To fill in the gap, entrepreneurs have started companies that are linking cancer patients with affordable hospitals overseas.
Such companies offer one-stop services such as medical visa arrangements, travel, and accommodation logistics, according to Magnus MediTourism, the CEO of Mihir Vora.
The company provides patients with information from various hospitals and doctors profile in India depending on the medical records after patient's diagnosis
Limited cancer equipment
When the World Cancer Day was marked on February 4, Kenyan patients were still waiting anxiously for new cancer equipment that is set to be procured by a local private health facility.
The equipment had been promoted as a hi-tech cancer screening machine called a Positron Emission Tomography/Computed Comography (PET/CT) Scanner, simply referred to as a PET scanner.
The machine, set to boost the country's health sector, is commonly used in cancer treatment, neurology, and cardiology.
However, Kenya still lacks capacity to handle the increased number of cancer cases whose hope has, for decades, rested on Indian hospitals.
A 2015 survey by Kenya Health Workforce Report focusing on the Status of Health Care Professionals in Kenya reveals Kenya has only 2,089 specialist doctors.
The report by the Ministry of Health and Emory University of USA shows that in 2015 there were 5,660 medical doctors, with 387 of them specialising in gynaecology. Experts in general surgery stood at 338 while internal medicine experts were 296.
The document exposes Kenya's ill-preparedness to tackle chronic diseases in terms of qualified personnel. There are only nine experts in radiotherapy/oncology and 128 in radiology.
In Kenya cancer killed about 15,714 people in 2015, according to the Ministry of Health.
Why India
A 2017 national health profile by Ministry of Health and Family Welfare (MoHFW) there are 14,379 government hospitals in India with 634,879 beds between them. And, India has one doctor for every 1,668 people while nearly 800,000 doctors across the country may be in active service at present.
It is these economies of scale in India that have boosted its health sector, says Mr. Vora.
However, India's medical facilities are not perfect. The country has its fair share of quacks but government has stepped in by ensuring all the hospitals have been accredited
Cancer is treatable if detected early but people don't undergo early diagnosis and at times besides failing to make informed decisions upon realising they have cancer. Result? Tumours growing to advanced stages, therefore, subjecting patients to a prolonged treatment.
Related Topics