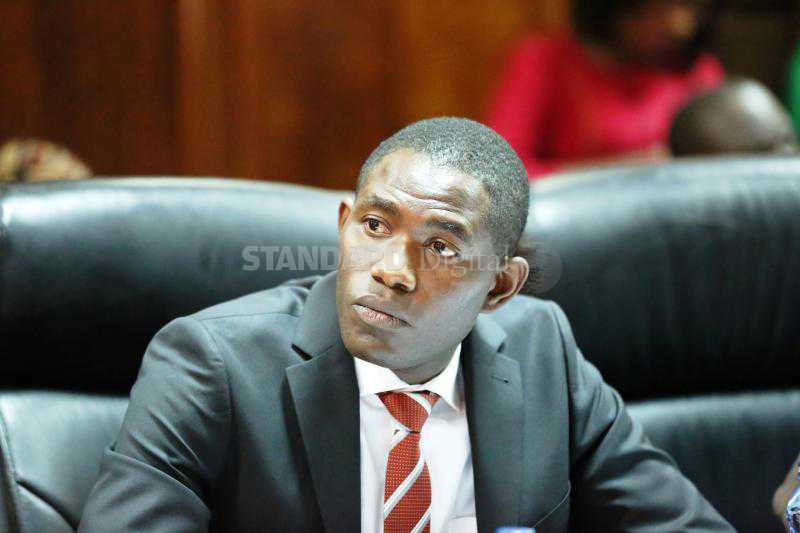 The Government has two weeks to pay specialised doctors Sh800 million or they will paralyse services in all medical colleges and referral hospitals.
The 605 specialised doctors, who also working as lecturers, yesterday gave the Government a 14-day strike notice.
The doctors insisted they had to be paid call and emergency allowances according to the Return-to-Work Formula signed in March 2017.
In the deal, the highest paid doctor-lecturer was awarded Sh86,000 and the lowest Sh70,000 in both call and emergency allowances.
According to the Kenya Medical Practitioners Pharmacists and Dentists Union (KMPDU), lecturers working at the University of Nairobi's School of Medicine were owed up to Sh374 million, while those in Moi University were expecting Sh216 million.
The KMPDU Secretary General, Ouma Oluga (pictured), said although they were ready to engage with the Government, they would not take part in any talks come February 15, 2018.
Dr Oluga said they had issued an earlier notice that informed some engagement, which he said was not successful.
The Ministry of Health did not respond to their demands and insisted that none of the 605 specialists would receive a shilling from the Government.
Outgoing Health Cabinet Secretary Cleopa Mailu said the Return-to-Work Formula and the consequent collective bargaining agreement only catered for doctors working under the national and county governments.
University councils
He said the doctor-lecturers should address their grievances with their various university councils and the Ministry of Education.
Meanwhile, the University Academic Staff Union (Uasu) has given the Government two weeks to implement a lecturers' 2017-2021 collective bargaining agreement.
The union officials warned that failure to do so would result in a strike that would affect all public universities. The union also wants Government to pay allowances to doctors who teach in universities to allow for smooth operations.
The officials accused the Commission for Higher Education of bias for closing some private universities while it didn't subject the same audit measures to public universities.
Speaking in Nairobi yesterday, the officials also called on Government to hire substantive vice chancellors in seven universities and form councils in another seven.
"If a counter-offer is not tabled by February 12, Uasu will issue an irrevocable seven-day strike notice on February 13," said Uasu Secretary General Constantine Wasonga.
Related Topics