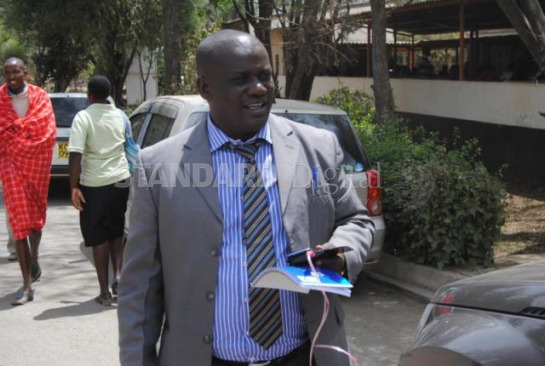 About 75 health workers in Narok County who were promoted five years ago under the national government are set to be paid according to the terms of service as the county government moves to thwart a looming health workers' strike.
The agreement came after the county government held a two-hour meeting with doctors, nurses and union officials. Health workers had staged a go-slow over their working conditions among other issues.
"There have been issues raised by doctors and nurses over promotions. Some were yet to be paid accordingly while others complained about their safety at various facilities and we have agreed to resolve all these issues," the County Executive member in charge of Health, Ezekiel Rono (pictured), said.
Rono said the files of 77 doctors and nurses who were promoted by the national government before devolution was introduced had been held up by the Ministry of Health for verification.
The county recently received their files from the Public Service Commission and will work with the Salaries and Remuneration Commission to determine how they should be paid.
During a meeting with the health workers and county officials, the workers agreed to hold off the strike as the issues they raised were addressed.
Others set to be paid include 11 interns. The terms of service of health workers who have been stuck in the same job group for between 10 to 15 years is also due for review.