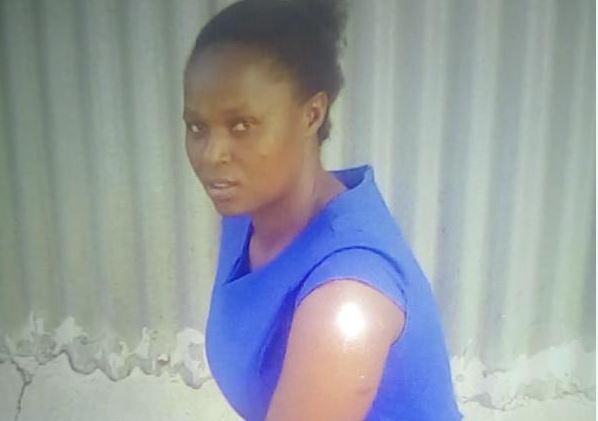 A family is accusing Pumwani Hospital of negligence after their relative died at the facility under unclear circumstances.
Nancy Obwaya, 35, went to the hospital on October 22 expecting to deliver, but later died.
Her family says the hospital has not given them an explanation on the circumstances under which she died. She was due to give birth to her fourth child.
A post-mortem performed at City Mortuary in Nairobi shows Obwaya (pictured) died of 'obstructive labour' due to 'cephalo-pelvic disproportion'.
The family, however, claims it was a case of medical negligence. The claim, according to Obwaya's husband Stephen Mutuku, is based on the fact she still had the baby inside her womb when the post-mortem was done.
"This means no effort was made to deliver the baby, even through caesarean section. The report shows they (Pumwani) never attended to her. It is disappointing. It is like I took her there to die," he told The Standard.
The post-mortem report shows the baby was 4.4 kilos against an average weight of 3.2-3.4 kilos, which would ordinarily rule out normal delivery.
Unanticipated change
However, the hospital's acting medical superintendent, Fariah Affi, termed the death unfortunate.
"It was her fourth child and we expected a normal delivery. Her case was not like that of a first-time mother where you keep checking on her. Every indicator showed it would be smooth delivery. The change was unanticipated," said Dr Affi.
She said in the case of obstructed labour, the woman must be taken for caesarean section.
"The patient was actually in the process of being wheeled to theatre when she died," Affi added.
George Nyadimo, who is in charge of nursing services at the hospital, said: "As a hospital, we did everything necessary. We took care of the patient and everything is documented in the medical records."
He said they did not inform the family of Obwaya's death as they did not know who to break the news to after several people presented themselves, claiming to be her relatives or next of kin.
That evening, Mutuku said he came back to the hospital but could not find his wife. A confrontation ensued as he demanded to see her. The family later learnt she had died and her body taken to City Mortuary.
Obwaya's brother, Evans Achimba, said: "Her body was swollen, it was not easy to recognise her. We relied on a mark on her left arm to identify her."
Related Topics