Home
/
Health & Science
As schools reopen, just know Covid-19 is now airborne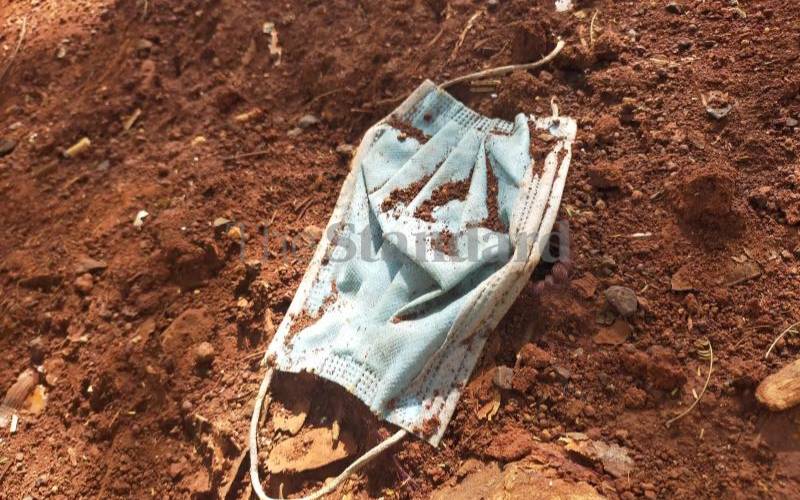 Covid-19 can be transmitted through the air after exposure to very fine respiratory droplets and aerosol particles containing the infectious disease.
The Centres for Disease Control and Prevention (CDC) which confirmed this, termed respiratory fluids as the fine droplets released during respiration.
The revelation comes when schools — most of which lack social distancing — have just opened and teachers' vaccine uptake has also been low.
Only 143,650 teachers have been vaccinated so far with Garissa, Marsabit, Lamu, Mandera Turkana, Wajir, Kwale, Isiolo and Tana River counties with the lowest intake.
The risk of transmission is within three to six feet from an infectious person or source as the droplets or particles can remain suspended in the air for minutes to hours.
"Although infections through inhalation at distances greater than six feet from an infectious source are less likely than at closer distances," notes the CDC adding that "people release respiratory fluids during exhalation, quiet breathing, speaking, singing, exercise, coughing, sneezing in the form of droplets across a spectrum of sizes. These droplets carry the virus and transmit infection."
The implication means good indoor ventilation is key in preventing transmission of the virus and though "the way we understand how transmission occurs has shifted, the ways to prevent infection with this virus have not," notes the CDC
Besides inhalation of the virus, other transmission methods include exposed mucous membranes, and touching mucous membranes with soiled hands contaminated with the virus.
The low uptake of vaccines had Health CS Mutahi Kagwe threatening to recall jabs that have not been utilised as only 916,800 people had been vaccinated as of May 9, meaning there are over 200,000 vaccines that might expire.
Turkana County, for instance, received 9,000 doses of vaccines but only 3,718 doses have been administered so far.
Dr Gilchrist Lokoel, County Director of Medical Services says that is due to apathy, lack of sensitisation and human resources.
"There were also misconceptions considering people were being told that the vaccine changes your DNA, it gives you blood clots, it a family planning tool, it affects libido and causes erectile dysfunction," he says. "Those are some of the myths that have made people shy away from the vaccines."
Related Topics