Home
/
Health & Science
Covid-19 vaccine jitters over second dose delay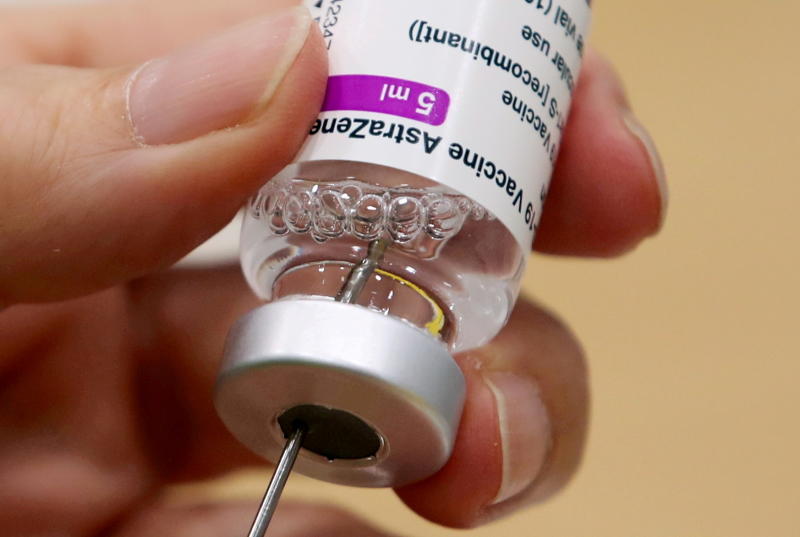 Kenyans will wait a little bit longer than the eight-week period to get their second dose of the Oxford/AstraZeneca vaccine after a global shortage occasioned by a surge in Covid-19 cases in India, the main manufacturer of the jab.
Speaking at a media briefing, Health Cabinet Secretary Mutahi Kagwe revealed that the delivery date for the next consignment of the vaccine may go beyond May, but experts hope that the second dose will be in on time before the 12-week maximum period between the first and second dose.
The CS says that the government plans to acquire two million doses of Pfizer-BioNTech and Johnson & Johnson vaccines.
Johnson & Johnson vaccine is a one-dose prescription while Pfizer-BioNTech is in two doses, just like Oxford/AstraZeneca.
Kagwe said Pfizer-BioNTech and Johnson & Johnson will be acquired through the African Union (AU) and once the negotiations are done, they will be delivered.
Timelines for their delivery were, however, not given.
"Once we have concluded our deal, we expect one million doses for Pfizer-BioNTech and maybe another one million for Johnson & Johnson once production is ramped up," said Kagwe. "That combined with what we can get from Covax facility (in this case AstraZeneca) should be able to allow us to continue with the vaccination process."
He said these doses are essential to back up and support what the country will be expecting from Covax.
It was expected by now that Kenya should have in the stores 2.5 million doses of the second batch of the AstraZeneca vaccine for the second phase of vaccination.
However, a new wave of the disease in India, where the vaccine is manufactured, is the reason behind the delay of the jab.
Related Topics