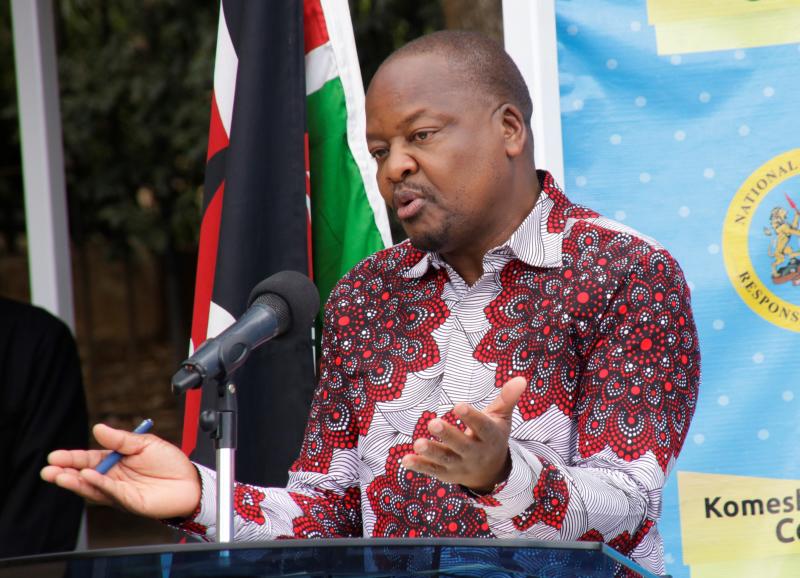 The reality of how catastrophic Covid-19 could hit Kenyans came to light yesterday as the country recorded yet another new record of 16 fatalities in a day. The 16 deaths - 10 of them reportedly from a single hospital - brought the total number of fatalities to 341 as the confirmed cases hit 20,636 after 723 new cases were reported. The high number of deaths comes just a day after the country recorded 14 deaths and reported 56 cases in the intensive care unit. In the last one week, 78 people have succumbed to the disease.
SEE ALSO: Zimbabweans seek traditional medicine amid pandemic
Since President Uhuru Kenyatta reopened the economy on July 6, a total of 181 people have died from the virus. This is more than what the country had reported since March 13 when the first case was confirmed.
At the time the president lifted lockdown orders, the number of deaths stood at 164. Director General of Health Patrick Amoth said the country's case fatality rate is still 1.6 per cent compared to the global average of 4.5 per cent. The increase in the number of deaths comes with a disturbing pattern: More young people are dying, according to Health Cabinet Secretary Mutahi Kagwe.
SEE ALSO: Easy as ABC? Why re-opening schools is not an open-shut case
Among the 16 deaths are a 22-year-old woman, a 37-year-old woman and two men aged 28 and 24. Only the 22-year-old had high blood pressure as an underlying condition. "People should know the virus does not discriminate. Do not think you are too young to get infected or die," said Kagwe. Most Covid-19 deaths, according to a breakdown by the Ministry of Health, do occur among individuals aged 60 and above, who account for 45 per cent of the deaths. This is followed by those aged 50-59, who account for 20 per cent; 40-49 (20 per cent); 30-39 (10 per cent); 20-29 (two per cent); and one per cent each for those aged 10-19 and 0-9.
SEE ALSO: Why you could say bye to your favourite bar
Contributing factors
Generally, old age and underlying health conditions like diabetes and hypertension synonymous with the aging have been contributing factors. Hypertension and diabetes combined account for 32 per cent of Covid-19 related deaths. According to the Health ministry, 54 per cent of the Covid-19-related deaths are linked to comorbidities (a combination of conditions). However, for the younger population, while there might be some with underlying conditions, Kagwe noted behaviour is the main reason for the spread. "You see these are generally young people and that is the reason we have stopped social gatherings and closed bars. But we have people who have turned their homes into bars. You might escape the police but how will you escape coronavirus?" he asked. Another concern besides the rise in deaths is reduced recoveries. Yesterday, there were 44 recoveries, down from 100 on Thursday, and 113 on Wednesday. "Due to the implementation of the home-based care at the county level, we might be lagging behind in reporting recoveries. The good thing is we do not have people dying at community level, so these numbers will be updated and balance out at the end of the day," said Dr Amoth. The total number of recoveries now stands at 8,165.