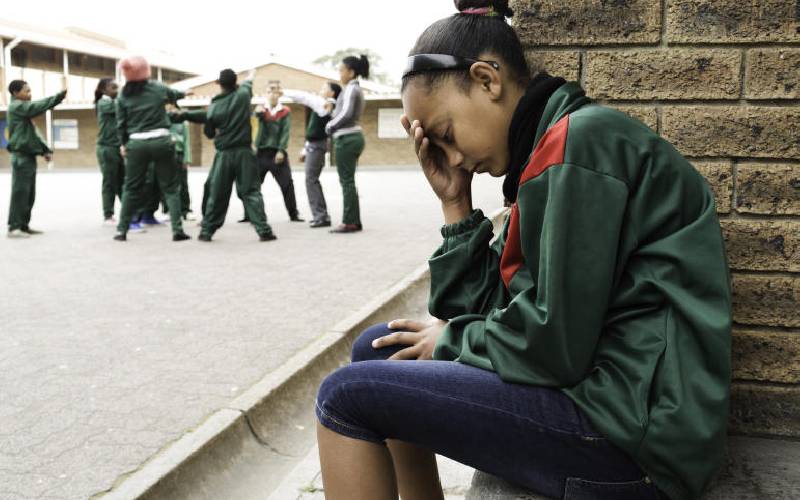 A new report has laid bare parents' failure to educate their children, especially girls, on sexual reproductive health, leaving the responsibility to the internet.
The report by Geopoll has also shown that youths are more worried about contracting Sexually Transmitted Diseases (STDs) than unplanned pregnancies or being sexually abused.
The report, released on June 11, states that while majority of the youth would be interested in sexual reproductive health education, parents play a minimal role in imparting this knowledge to them.
For example, 62 per cent of the youths polled said they learnt about menstruation from school, with just 12 per cent saying they were informed of the same by their parents.
When asked what had been their "most important" source of information on sexual reproductive health, parents also came a distant second at 17 per cent, the same level with social media, internet, books and magazines.
TV and radio was cited as the "most important" source of information on sexual reproductive health at 42 per cent for the non-educated youths.
The picture was even worse when the same question was posed on "educated youth" as parents did not appear among the listed top nine preferred sources of sexual reproductive health.
In this category, social media was cited as the most preferred way of receiving this information at 31 per cent, followed by school extracurricular workshops (23 per cent) and class setting (17 per cent).
"It became apparent that parents are one of the least used sources of information on appropriate sexual reproductive health education at only five per cent in Nairobi and Homa Bay counties, 11 per cent in Kilifi, four per cent in Narok, eight per cent in Nyeri and nine per cent in Wajir County," the report reads in part.
The study involved interviewing 1,125 youths between the ages of 18 and 24 in Nairobi, Kilifi, Homa Bay, Narok, Nyeri and Wajir Counties.
A disturbing finding, as revealed by Geopoll Director of Project Management Tavian MacKinnon, is the fact that youths are more frightened by the idea of contracting STDs than unwanted pregnancies or being sexually abused.
"As one of our top concerns, we identified that 38 per cent of respondents said they would want to know more about HIV/Aids, 22 per cent would want to learn more about contraceptives and only 6 per cent wanted to learn more about sex," said MacKinnon.
Further, only 10 per cent were interested in learning about sexual rights.
These findings mirror the situation in Kilifi County, which has been in the news over cases of teenage pregnancies linked to poor knowledge on uptake of contraceptives.
As a result, at least 17,000 teenage pregnancies were reported in the county last year, where five per cent of the pregnant teens also contracted HIV.
Jiactivate Chairperson Grayson Marwa said Kilifi was one of the counties in which the organisation had rolled out a programme on comprehensive sex education after the survey partnered with Geopoll.
"This survey was informed by the findings from media and a report done by the United Nations Population Fund that put three counties – Kilifi, Narok and Homa Bay – with the highest number of teen pregnancy rates and as such we are rolling out an intense three-year mitigation campaign in those counties," said Marwa.
He said the organisation would similarly extend the conversation online, which has been found to be a major source of sexual reproductive health education, through a campaign dubbed WIWIK (What I Wish I Knew).