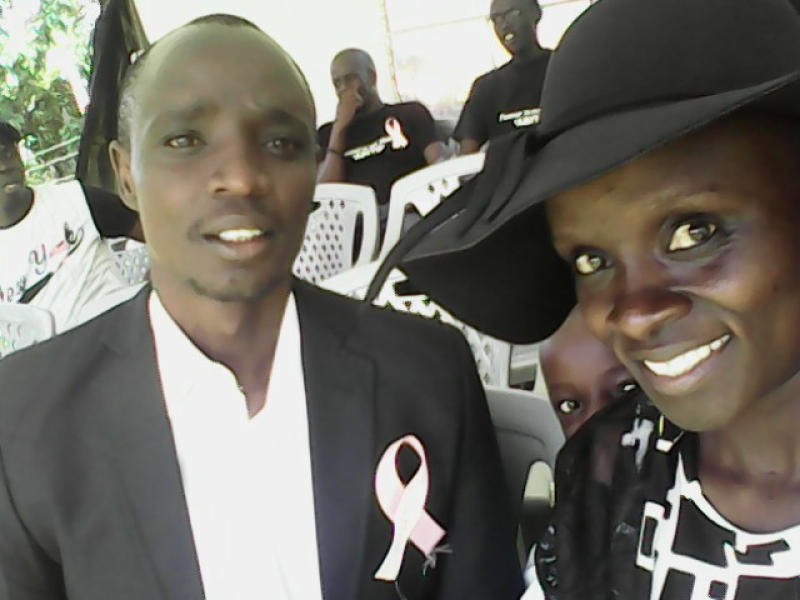 On Christmas Eve of 2017, Deborah Chebet and her mother sang along to carols as they cooked in preparation for a Christmas feast. This has been their tradition since Chebet was young. Two weeks after the feast, they sat face to face with a doctor at the Eldoret Referral Hospital who told them their mother was dying.
She had collapsed on her way from the market. A scan revealed a tumour in her lungs. Further tests confirmed Stage Four lung cancer.
"I remember the floor spinning. I was confused. She had not shown any signs of illness. Doctors said the cancer cells had spread everywhere, and starting her on intense treatment would only cause her more pain," she says.
Chebet describes the next six months as horrifying. She remembers her mother's groan of pain and their desperate trips to hospitals hoping for a different prognosis. Then came the helplessness as she slowly wasted away, and the tears their family shed when her mother's anguished cries were reduced to muffled prayers of her calling on death.
"My mother died in mid-2017, but I still remember her cries and call for help. That experience traumatised me," Chebet says.
During her mother's illness, one of the nurses suggested a hospice to provide palliative care.
"I knew signing my mother for hospice would have meant we are giving up on her. I did not want her to think we are delegating her care to strangers," says Chebet.
Palliative and hospice care is often given to patients with life threatening diseases. It is a holistic care that helps patients and caregivers cope with the intensity of their condition, and the possibility of death.
Dr Zipporah Ali, palliative care doctor and Executive Director of Kenya Hospices and Palliative Care Association (KEHPCA) says there is a misconception that palliation and hospice is a place for people who are condemned to die.
Do not understand
"Doctors deal with physical healing while palliation and hospice provides emotional, spiritual and psychological care. Being diagnosed with a life threatening disease is painful not just for patients but the caregivers," she says.
She adds that even though thousands of Kenyans need palliative care, most medics do not understand how it should be done.
Ali says the medical curriculum does not focus on how to take care of chronic patients who may no longer need medication but need other forms of support.
Ideally, when one is diagnosed with a chronic condition such as HIV, cancer and renal failure, they should be put on palliative care. Most facilities do not have enough health workers who can walk patients on how to manage their conditions.
Sarah Oduor who lost her mother to cancer two years ago gets choked with emotions when she talks about the many inquires she made about palliation and hospice in Kisumu after they were advised that her mother was not responding to medication. The cancer cells were spreading too fast for conventional medicine.
"We took her home. She developed bed sores. She got paralysed. She could not move. I was given oral morphine to administer to her. I had to change her, clean her, turn her and hold my breath that she does not die," she says.
She died as Sarah watched. She says she wishes caregivers could get emotional support on what to do or say when their loved ones are dying.
"Health care only focuses on curative and preventive care. After that, you are on your own. It is not right," she says.
The draft UHC policy indicates that palliative care will be part of services offered in hospitals, but medics say they have not been briefed on how it will work or who will champion it in hospitals that are already swarming with patients.
Ali says cultural beliefs and the fear to talk about death is one of the reasons people would rather pump patients with medicine instead of focusing on making them comfortable when aggressive medicine stops working. Lydia Warui, a palliative and oncology nurse in Nyeri says treatment of life threatening disease should always start with palliation.
"End of life care is just a part of hospice. Not everything is about death. Even if death comes, people should be allowed to go with dignity. For them to know that they mattered to the last breath," she says.