Home
/
Your Home
How to go about decorating small kitchens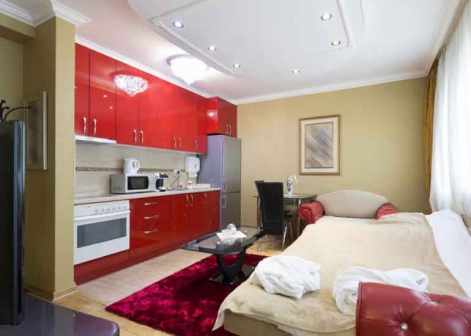 When I first moved out of home, I moved into a small servant's quarter room, which had the tiniest kitchen I had ever seen. Short of moving back home as I reminisced on my mother's kitchen, I had to think really hard to make my tiny kitchen work for me.
At one point in your life, you will have to contend with a small spaced kitchen, even if it is a makeshift kitchen at a camp site or a miniature office kitchen. Here is how to go about optimising your space and making your small kitchen feel bigger: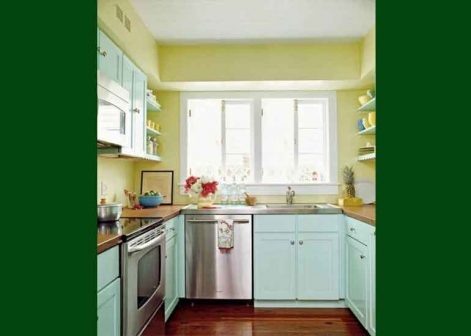 Storage space
In small kitchens, every space counts, hence you need to ensure that you maximise efficiency on storage.
Well designed, good quality kitchen storage is key and should include pullout drawers and lazy susan rotators, which enable one to store and easily retrieve items in deep corners of a cupboard. Well demarcated functional drawers will save you a lot of space as they provide a specific place for every crockery or cutlery and help to minimise clutter.
To create a sense of space in your kitchen, opt for a monochromatic colour on cabinets, which provides a sense of harmony and unity. If using a temporary kitchen, then plastic drawers can be purchased from the retail stores and used to store away the utensils. Wall shelves or over-the-sink shelves are another great way of storing mugs and plates when one does not want to invest heavily in permanent and expensive cupboards.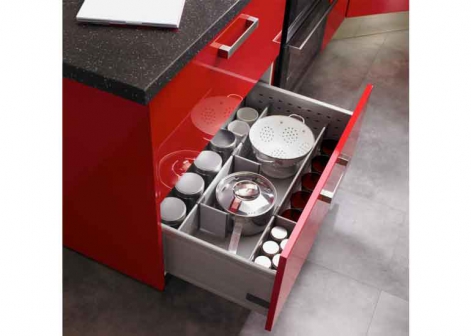 Vertical space
As horizontal space is limited, it helps to think vertically in small spaced kitchens. Placing your microwave on a shelf on a wall will be more useful than utilising your precious work top counter spaces. Consider painting the walls in a pleasantly bright colour such as greens and yellows as they will cheer up the kitchen space and entice you to enjoy spending more time in your culinary spot.
Alternatively, a brick coloured backsplash is an exciting way to add personality to your kitchen.
To accessorise your kitchen, use functional art on vertical space such as attractive pantry jars that will store the dry ingredients such as flour, rice and lentils, which can be displayed on a shelf or arranged on a display corner. If space allows, place some bar stools near the kitchen island and use the area as a breakfast table or a sitting area where family members can chat as they watch the preparation of meals.
Related Topics