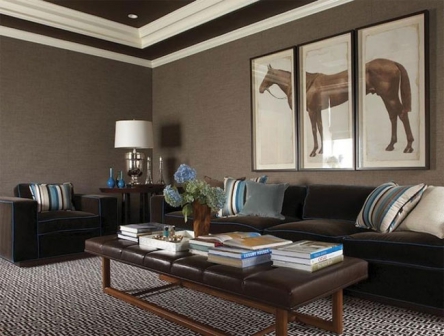 A triptych is commonly used to refer to a wall hanging that comes in pieces. It originates from the Greek words: Trip (meaning three) and tych (meaning panel). There are also diptychs but today we will be all about the threes.
In ancient Greece: diptychs, triptychs and polytichs were used for religious purposes but they have evolved over time to be appreciated as art in homes. Triptychs are gorgeous apart and even better together, their versatility allows them to be displayed separately or together. Here's why you should embrace a triptych in your décor:
Triptych-ography
I just made that word up, it does not exist. But how cool would it be if you organised your photos in a transitional way? These can be carefully selected shots from a series of photos taken especially in a photo shoot. If you have wedding, glamour or family photos, this is a unique way to display them.
Complete a story
While some triptychs are abstract with no meaning at all, some complete a story and are sure to be a conversation starter among your art-loving guests. Frame your triptych in glass or mount it directly on canvas to create a statement look. Use the same size of frames to maintain balance and have a seamless look.
Kids bedroom
READ MORE
Incorporate this form of art in your child's bedroom in a fun way with a triptych of their favourite toys or nursery rhyme.
Room dividing screen
What better way to hit two birds with one stone? A room divider that doubles up as art, quite triptychal! You can purchase these types of screens from décor shops or have them made by an artist.
Triptych on a huge blank wall
Are you wondering how to fill up that huge blank wall at home? A life-size triptych will fill the space up seamlessly. You can incorporate these in the form of canvas paintings or framed wall hangings.
Above a sofa
There are very few ways to decorate the wall above your sofa. A triptych like this will make your room balanced and can also be used to create a second focal point in a living room.
Rustic twig triptych
Art doesn't always have to be expensive; an alternative to store-bought triptych is this DIY twig art. Break the branch into three pieces for that continuous panel effect.