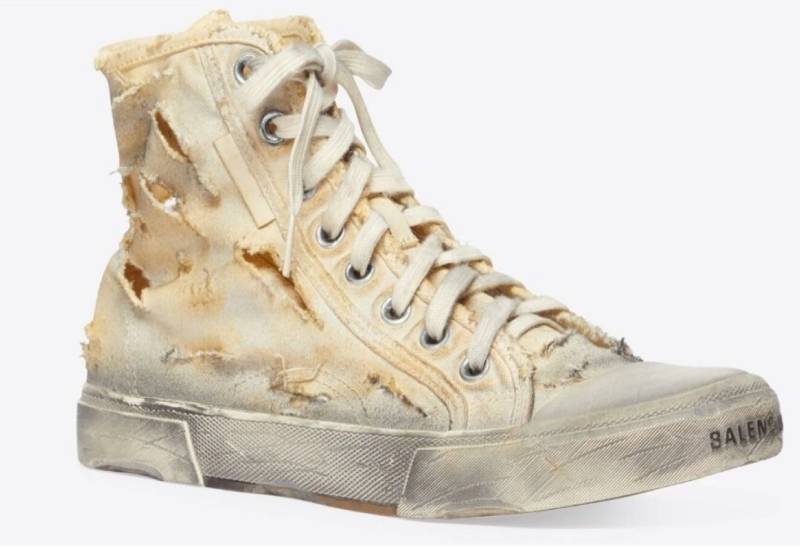 Luxury fashion house Balenciaga is promoting newly released "destroyed" sneakers that retail for $1850 or Sh215,000 a pair in a new campaign.
The high-end line has showcased the damaged-looking sneakers, dubbed the 'Paris Sneakers', through photography by Leopold Duchemin, clearly portraying the tattered and distressed state of the footwear that comes in high-tops and mule offerings.
CNN reports that although images of the damaged-looking shoes have received mixed reactions from the public since their release on social media on May 10, the 'torn' shoes are limited edition with only 100 pairs available for sale.
"According to the fashion house, only 100 pairs of "extra destroyed" sneakers will be available to buy for $1,850. Meanwhile, the non-limited edition, and less roughed-up versions are being sold on the Balenciaga website for $495(Sh 57,000) and $625 (Sh 73,000), depending on the specific style," CNN notes.
The Paris-based brand said through a press statement that the campaign photos show the shoes "extremely worn, marked up and dirtied" with the intent to convey that the sneakers "can be worn for a lifetime."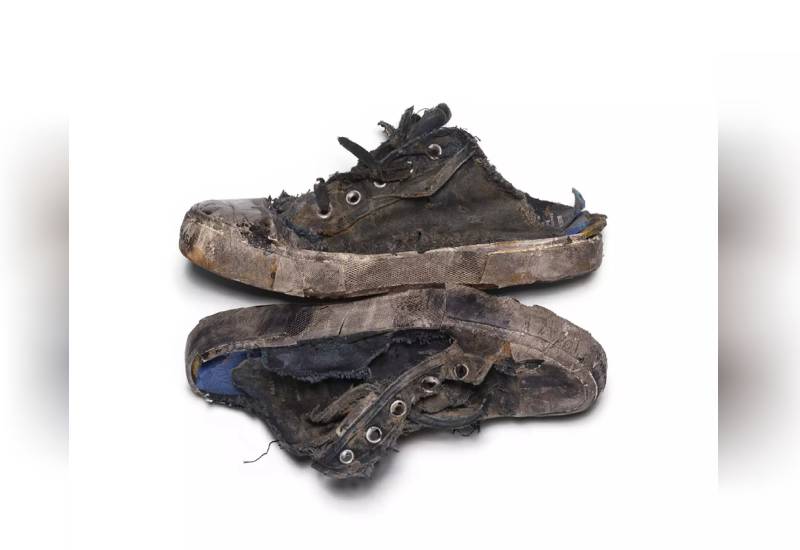 "Rounding out the collection, Balenciaga also released a backless, mule version of the sneaker, also available in red, white, and blue. The mules are the least expensive design from the Paris direction, costing $425 (Sh 57,000)," People magazine reports.
Complex magazine notes that this style of "distressed" sneakers is nothing new to the fashion world, noting that brands like Golden Goose, Gucci and Maison Margiela have been criticised for selling similar worn-out-looking footwear.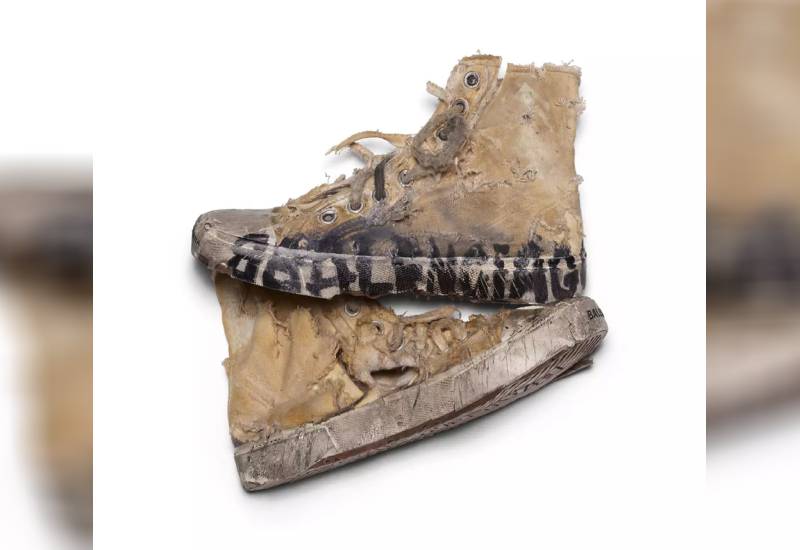 "It is worth noting that the pairs being sold do not look quite as trashed as the shoes photographed for the campaign, but they were still enough to get Twitter talking," Complex magazine reports on the backlash.
On their website, Balenciaga describes the sneakers as a "retooled classic design" that "interprets mid-century athleticism and timeless casual wear."
"It is finished with distressed canvas and rough edges, affecting a pre-worn look," the fashion house writes on the website.
Related Topics