Home
/
Books,Film and Theatre
Ask the doctor: Can expressed breast milk be stored for more than one day?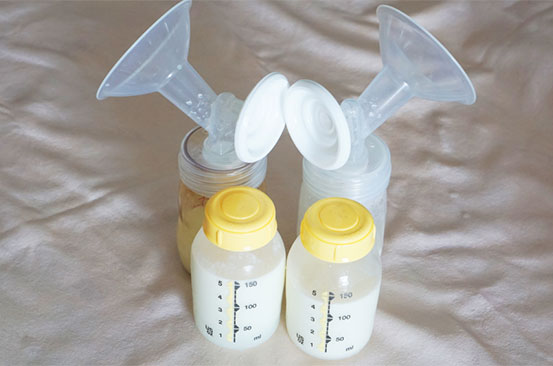 Dear Doctor,
I am soon returning to work after maternity leave. I have been exclusively breastfeeding for the two months. I think I have enough milk and I can express enough to feed my baby for the time I am away. How can I preserve the breast milk while I am away from the baby?
Response:
I agree with you that breast milk is the best for your child. Formula is an alternative. So, how long should you keep expressed breast milk before it can be discarded? The other questions are: should the milk be kept in a deep freezer? And if the milk is frozen, how should it be warmed before the baby is fed? Should plastic bags be used to store the milk? And when pumping milk, for an electric vis a vis a manual pump, which is preferred? And are steam electric sterilisers better than boiling when sterilising feeding bottles?
Expressing breast milk helps mothers to keep babies on exclusive breastfeeding for the first six months. Manual pumps are more reliable and preferred to electric breast pumps, especially with unreliable electricity. Buy a breast milk pump brand that also has available bottles that fit well on the pump, so that after pumping, the milk is just stored directly.
It is wrong to store breast milk in ordinary plastic or polythene bags. The milk should be kept in the feeding bottle, covered nicely, then put in a refrigerator. The milk should not be kept in the freezer or chiller. Keep the milk for maximum 24 hours.
When time comes to feed the baby, put the milk bottle in a jug or bowl containing boiled water, to warm the milk indirectly. Once warm, wash your hands, and open the cover of the bottle (nipple side), press out some drops over the back surface of your hand, to see if the milk is warm enough. If warm, go ahead and feed it to the baby. Never touch the nipple of the bottle when going to feed the baby.
The milk bottle should be washed in warm boiled water and with soap. Once clean, put it in cold water on a large sauce pan, and heat it to boiling for about 15 minutes. Leave it to cool until the bottle is cool enough to be used again. Boiling is better and more reliable than using a steam steriliser.
Dr Ombeva Malande is a specialist paediatrician. Reach him on [email protected]
Related Topics