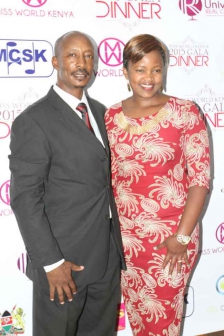 Vasectomy as I discover after talking to several Kenyan couples, is a subject that is not easily broached even in modern homes. He asks experts how partners should start the conversation and clears the air on some of the myths surrounding the procedure.
Joan and Louis have had tiffs before. But the straw that broke the camel's back, pulling them separate ways, was when she questioned his commitment to family planning.
"When we got pregnant with our fourth child, he was greatly irritated, accusing me of not having brakes. I answered back – that if he didn't want any more children then he shouldn't be having sex or he should have done a vasectomy."
Vasectomy! That word cut through him like a blade on flesh. Joan recalls, "He lost his cool and went berserk," she says. Not long after the couple separated.
Should a wife be worried of the consequences when addressing vasectomy with their spouses?
"No," Catherine Mbau, a psychologist, answers.
But that is the philosophical aspect of it. She continues: "That does not mean that you make a go at it callously. This is a sensitive subject to men all over the world – not just in Africa. Men don't like vasectomy."
READ MORE
Indeed, they don't. From six men that we called randomly none conformed to the snip. In fact, the last Kenya Health Demographic Survey, KDHS 2014, indicates that there is no trace of a man in Kenya to have gone through vasectomy. Compared to tubal ligation (cutting and tying of fallopian tubes), five per cent and three per cent of Kenyan women had taken it up by 2009 and 2014 respectively.
The men speak
Chris Kirwa, a renowned events personality, quickly answered no. He said: "I will always consider alternative methods. This is the source of life and such a permanent procedure is too extreme. What if I reach 60s and I want one more child?" Plus, Chris added, he is against any 'pricking' and 'cutting' of whatever kind.
Max, who asked for anonymity, cringed at the idea of vasectomy. He calmly crossed his legs and said: "Why not use a condom or the withdrawal method?" His parting shot was, "I am not cutting anything, anywhere; not now, not ever."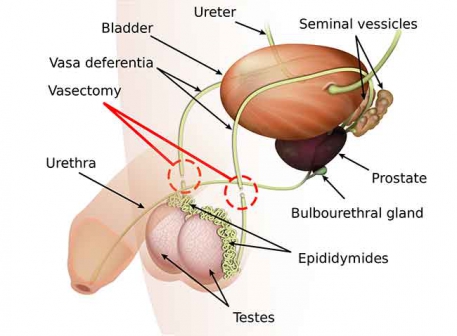 According to Mbau, the reason men seem terrified of vasectomy is purely psychological. She explains: "We live in a chauvinistic society. And a man's sense of leadership, of being in control, is greatly connected to his sexual organs and his ability to perform sexually. Men will greatly associate cutting their tubes to emasculating them: converting them into women: taking away their power."
The awareness that he is not able to sire children, adds Mbau, makes him feel less of a man.
If viewed from the psychologist's prism then vasectomy is a minefield of a subject that couples ought to navigate with all senses functioning at optimum.
According to marriage counsellors, Tom and Lynette Lichuma, a couple who value their marriage - and love each other in the true meaning of the word – should be able to address sensitive topics like vasectomy without precipitating into war.
"It is not a marriage if they can't talk about it," Lynette says. "It would mean that communication channels are blocked: that wouldn't be a good thing."
But when should a couple have the vasectomy talk? "It would be best if the whole conversation about family planning is handled even before marriage. So that each spouse has an idea of what will happen and how they are likely to handle it," observes Tom.
According to Tom, if women are feeling that family planning is heavily lopsided against women, it is because nature and science have made it so. "The best family planning method is natural family planning. Artificial forms – hormones, IUDs, implants, gels – carry risks and side effects. But both place a great amount of burden on the woman," Tom says.
The onus, it would seem, is on women. However, Tom says, the decision on what method of family planning a couple should use rests with both husband and wife.
"When the two sit down and talk about it – and seek relevant advice from qualified medical practitioners – then it will stop feeling like it is only one spouse (the wife) who has been left to make family planning decisions," Tom says.
Lynette and Tom are both Catholics. They are not only against vasectomy but also any other artificial form of contraception.
The other side
But would women want their spouses to undergo vasectomy? "Yes," answers Joan. "If a couple is sure that they don't want any more children the husband should snip it. It would show me, as his wife, that he cares about my body; that he would take the lead and prevent me from the torture of hormones and such effects contraception has on women."
Samantha Wainaina would not object if her husband expressed willingness to undergo the procedure. "If we have talked about it and he wants to go through with it I won't stop it," she says. "But I would prefer other methods compared to vasectomy or even tubal ligation. I may want to have children in future."
But not all women are comfortable with the idea. Dr. Elly Odongo, Secretary General of Kenya Obstetrics and Gynecology Society (KOGS), has encountered cases during his practice when women were the ones opposed to their husbands performing vasectomy.
Cate Kirwa, Chris' wife, has simply pulled a curtain over the whole idea of vasectomy.
"No! I don't want vasectomy on my husband," she says.
Her husband interjects. "I believe the problem is not about the mode of family planning; the problem is that couples don't talk about it. For us we have had that discussion and come to conclusion (which is private) that works for us. We know what we are doing."
Irene Wachira, a mother of one, also wouldn't want her husband to undergo vasectomy. She says:
"I believe that procreation is part of the reason God paired people in marriage. I don't support vasectomy neither do I support tubal ligation because they are permanent. I may need to have another baby later on. I will only be for it if there is a medical condition to warrant it – but not as a method of contraception."
Irene also believes that it is selfish for a wife to ask her husband to undergo such an invasive procedure when there are other less invasive, and safer, methods that can be used.
Broaching the topic
In all this, psychologist Mbau believes that couples should create avenues to discuss contentious subjects like vasectomy.
"If it is not handled well, family planning has the potential of putting spouses at loggerheads. It may have far reaching effects like separation and divorce: it should not be taken lightly," she says.