Rachel Murugi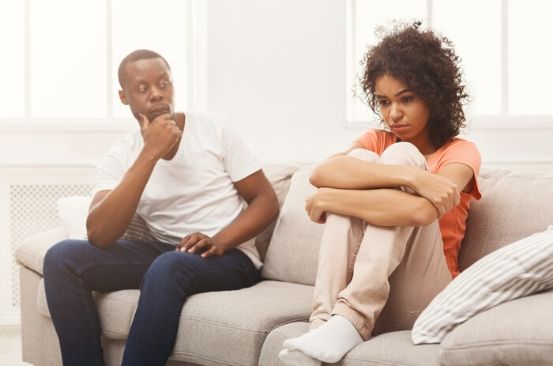 Not every relationship is as picture perfect as you constantly see on social media. In reality, couples face deep issues which many have erupted to resentment towards each other. Any gender can feel disgusted by the other. Some of the reasons behind men feeling hatred for their wives whom they should love include:
ALSO READ: Confessions: Why are Kenyan women so difficult to handle?
Not enough sex
Sex is important and to a man, it's meant to be quite frequent an exercise. Husbands will feel horrible when they are outrightly denied their conjugal rights. A wife can also be stone walling the husband so much such that they don't talk. Therefore, making any sexual advances can be hard for the man. This builds a lot of contempt.
Wife is too connected to kids
Before the arrival of your other members of the family, you two had fun and went wherever you liked without the load of parenting. After a baby gets to the picture, most cases the woman is connected and attached as well as involved in doing alot of baby related activities. This takes a lot of time from the wife and can make her blinded towards the husband. After this, husbands feel less connected to their wives hence resent them.
Spending too much time on the phone
Being a new phenomenon, phones have really changed the dynamics of a relationship. When you are texting your friends back without turning to notice what's going on with your partner, they will feel neglected. Chatting with phones without setting time aside for the two of you will definitely be a disaster move.
Failing to appreciate them.
ALSO READ: Man republic: How Mama Mboga ruined my date with Hildah
Everyone loves praises. Especially men, husbands and the males at large attach their value to their commendations. If you want a life drama free, look to encourage the man in your house. Otherwise, he will feel so helpless and dislike you.
Criticizing his parenting
Husbands can nurture too. If every time you leave the baby at home you can't trust your partner with their own children, your husband should be able to support you to learn more. When you are a husband constantly getting critics, it may get draining.