Home
/
Skin Care
Get rid of acne from the inside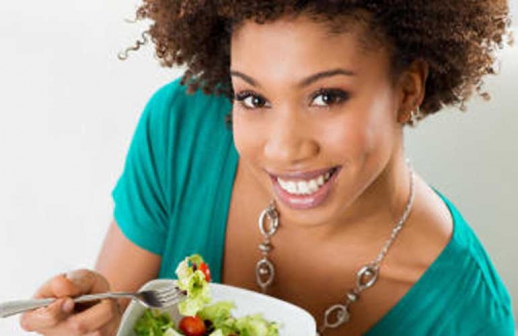 For the last 15 years, I have struggled with acne. I have gone through experiences such as strangers on the street stopping me and asking me what products I use. They then go ahead to recommend a product, pill, or professional who can help.
I have struggled through blackheads, and whiteheads, and deep cystic acne. I have been through acid facial peels, antibiotics, and salicylic acid. Finally, after all these years, I now have clear skin. I have found that the secret is to clear your skin from the inside out. This will give you the long-term results you desire.
1. Balance your blood sugar
Do you find that your skin breaks out more when you consume certain foods such as chocolate, dairy, or junk food? The problem may not be the food that you are consuming, but in how you eat. If you allow your blood sugar to drop and then indulge in sweets or junk food, the insulin spikes can lead to breakouts.
Excessive insulin in the body also leads to chronic inflammation, which affects your skin negatively. This does not mean that you cannot eat chocolate, just choose when to eat it.
Starving yourself and then eating sweets will not help your skin. Include healthy fats such as avocado and raw nuts, proteins, and vegetables in your diet. Limit the sweets to once or twice a week, and have them after a meal.
2. Healthy omegas
I have found this to be vital in clearing the skin. This is because Omega-3 and 6 help to regulate inflammation in the body. Omega-3 reduces inflammation, while Omega-6 increases it. When there is too much inflammation in the body, it becomes sluggish thereby affecting detoxification, and contributing to hormone imbalances.
Increasing your levels of Omega-3 rich foods will help to bring down inflammation. These include cod liver oil, flax seeds, raw nuts and seeds, oily fish such as salmon and sardines, organic eggs, and even supplements.
Processed foods increase your levels of Omega-6 therefore try to avoid these completely. When choosing a supplement, choose one that contains Omega-3 alone.
3. Eat one raw carrot daily
Many of us may experience acne around the jaw line. This is due to hormonal imbalances usually caused by oestrogen dominance. Raw carrots have a fibre that binds with and helps to eliminate the excess oestrogen in the body. This can also help with PMS symptoms.
4. Detoxify your lymphatic system
Do this through regular exercise, dry brushing, keeping active. The lymphatic system is a key component of the immune system and it sometimes gets clogged because there is no 'pump' to move the lymph around and remove impurities.
A dry brush can be purchased from health stores and larger chemists. Brush the surface of your skin in the direction of your heart before showering to help get the lymph moving. Exercises that get you moving and sweating are also ideal in flushing out these toxins.
Remember your skin is the largest organ in your body so if you are having skin breakouts, normally there is something your system is trying to eliminate through the skin. For this reason, healthy clear skin cannot result from applying certain oils or creams on a superficial level.
Related Topics