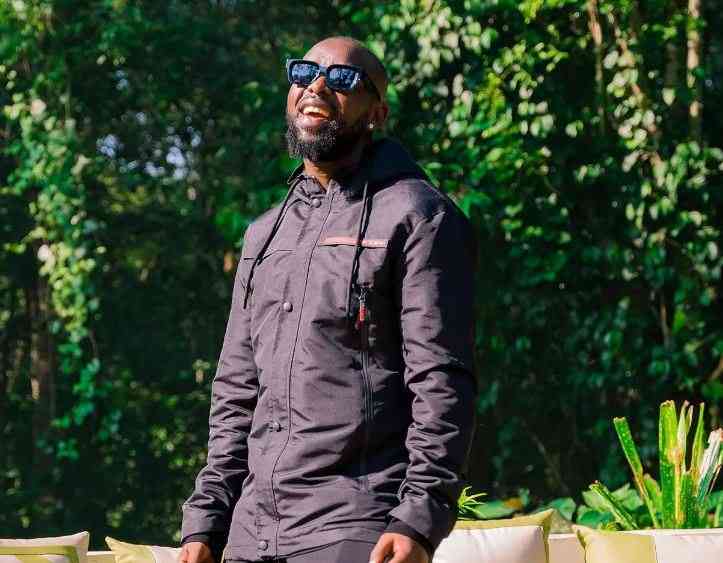 Ugandan singer Eddy Kenzo is elated after becoming the first musician from Uganda to receive a Grammy nomination. Soon after the announcement, the 32-year-old Sitya Loss hitmaker shared that he still hasn't come to terms with his recent achievement.
"I couldn't believe that I'm nominated in @recordingacademy," he shared on Instastories.
Shortly after his announcement, Eddy shared that it was an honor and a great time for his country Uganda to make it to the list of nominees for the 64th Grammy Awards.
"We are so grateful to God almighty for such a great moment in our country ??. My brother @mattbworld thank you. #Greg #Angella #ASteyn thank you for this record. Fellow artists thank you; this is for all of us. Uganda ?? thank you for raising me. East Africa stand up," he shared in a tweet.
Congratulatory messages have since been streaming around East Africa. President Museveni's administration also shared the celebration of the news through their official Twitter handle.
"@eddykenzoficial, one of our finest talented artists has been nominated in the Grammy Awards Best Global Music Performance category 'Gimme Love' where he featured @mattbworld #GRAMMYs," wrote the government.
The news of his nomination came barely a week after he announced his life was in danger. In a press briefing, an emotional Eddy asked his fans to pray for him as there was an alleged plot to kill him. During the presser, he alleged that many people were being paid to end his life and had to let the public know while he was still alive.
"Please pray for me, the things you see online don't stop there. There are lots of people being paid to kill me. Let me say these things when I'm still alive because I'm not sure whether I'll see tomorrow," he shared.
In a twist of events, a member of the Ugandan parliament, Hon. Betty Nambooze dismissed Kenzo, claiming he was past the stage of crying for sympathy.
"Our Kenzo then started crying and this has turned out to be his character. If Kenzo is crying like Chris Evans or Gravity Omutujju to earn sympathy please let his managers know that he is above that. We live in a troubled Country already and see a lot of people with real pain," she shared.
Related Topics