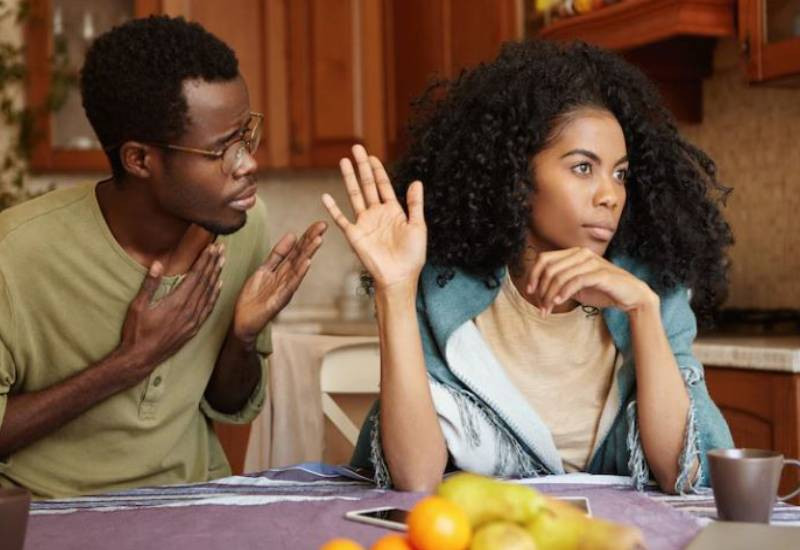 Hi Chris,
We have been having problems at home for a while, and I hoped Christmas would give us a break from all that. But instead, there have been endless rows, long silences and crying children. So I want to leave. Why was it all so terrible? I am worried about what separating will mean for the children. What do you advise?
Terrible Christmas
Hi Terrible Christmas!
Divorce rates peak after Christmas because the holiday is often the final straw. So much time together without a break, and everyone expecting a good time together is likely to end in bickering. Old resentments build up, and thoughts turn to wanting to break up.
But before you do, think hard about trying to stick together.
Because second marriages fail even more than first marriages. Divorce increases the risk of your children having early sex, never marrying, and divorcing if they do. So it would be better for them if you can fix everything and stay together.
But if you feel you must break up, there are things you can do to make things better for everyone.
Because exposing children to angry and bitter fighting or spiteful custody battles is bad for them. So try to put your differences aside and be good co-parents.
Do not discuss adult issues with your children; communicate well about school and family events, and avoid competing over who buys the best presents.
Help your children feel they have a home with both of you, and try to have most of what they need in both houses so they do not have to carry too much stuff about. Do not treat them like guests, include them in all the usual chores, and keep their routine as much the same as possible. Children feel happier when they know what to expect.
Give them loads of love and attention, but do not let them get away with things they could not do before. Children feel more secure with consistent rules, and when they know you are in charge.
It is all hard work, but once your children feel that things are going to be okay, they will do just fine.
All the best,
Related Topics