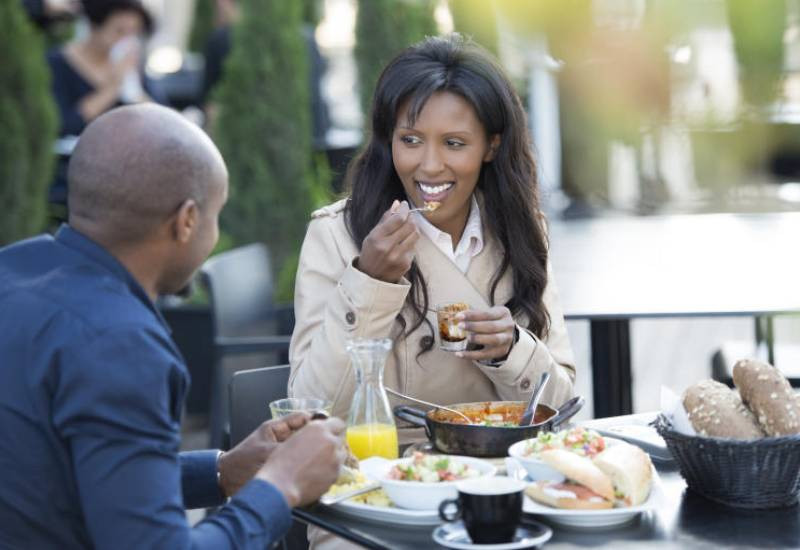 Love has got to be one of the most complex topics you can ever explore. There are so many factors to think about like how differently men and women experience it, but all in all, almost everyone would be excited to know what true love feels like.
An interesting thing that we see in movies all the time is the whole love at first sight thing. It's always about these two strangers whose worlds suddenly collide in a magical way and we wonder, is this actually real? Can it happen to me?
We know that they have added some drama to make those scenes more exciting but, is there a possibility that it actually exits? There's a lot of curiosity surrounding this concept so here is the breakdown:
It's a brain thing
Science has an explanation and this might burst your bubble a little if you thought love, at first sight, was a beautiful spiritual event. Basically, that feeling you experience is your brain releasing a cocktail of chemicals like dopamine and oxytocin.
The appropriate name for what might be happening is 'infatuation at first sight because love itself isn't just a one-time feeling.
It's often unreciprocated
If you believe in love at first sight and are intentionally focused on meeting that special someone, you might assume that the other person will automatically know what is happening.
But the truth is that most of the time, the feelings aren't mutual, and that's according to people who have talked about their experience. This can happen because the feelings are based on an ideal version of who the other person is and not reality.
It only happens if you are physically attracted to someone
Love, at first sight, has a lot to do with physical attractiveness. For it to be mutual, you both need to first be physically attracted to each other, and then the rest will follow.
When you're in that moment you might not realize how much your sexual or physical attraction has contributed to the situation. Although it might mimic love, it's not exactly the same thing.
The feelings can't guarantee they will last
Our emotions are very powerful and they can actually convince you that you've met your soulmate for life. But often, these feelings come and go just as fast because they don't have any strong foundation.
You literally don't know this person you're suddenly in love with and that is why those emotions tend to be unreliable.
It can lead to real love
Although many studies have proven that love, at first sight, isn't a real thing, it can develop into something deeper.
Real love is more meaningful because it's about sacrifice, loyalty, commitment and so many other elements and it's impossible to know all that during the first few minutes of seeing or meeting someone.
When the mix of emotions and physical attraction mature, that is when it can progress onto something more meaningful. It's rare for this to happen but there are couples who have stayed together.
Related Topics