Chef Ali Mandhry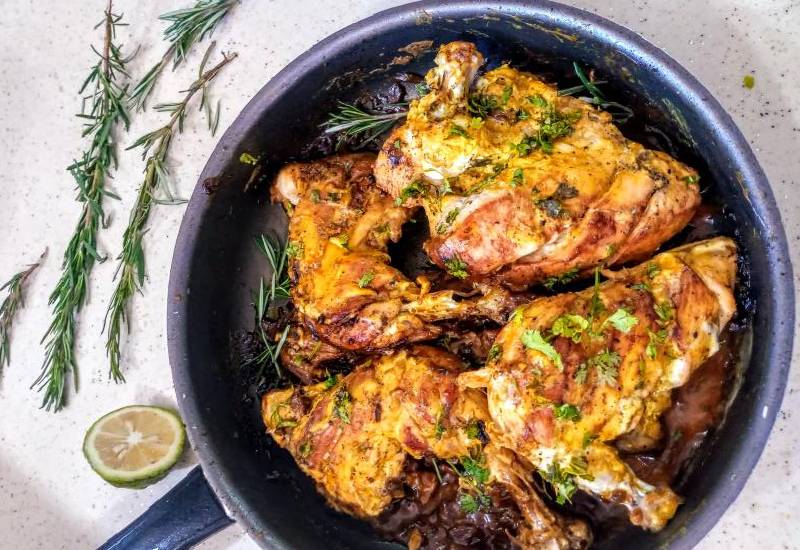 ALSO READ: Easy recipe: Chicken noodle soup
If you've ever tasted homemade pan tikka in coconut made the Swahili way, then you will want to try this recipe, which produces similar results.
You will need a non-stick pan with a tight lid, some coconut cream and your favourite readily available spices. Let's do this!
What you will need:
1 capon, cut into quarters
2 tablespoons vinegar
1 teaspoon garlic and ginger, minced
1 tablespoon chopped rosemary
ALSO READ: #EasyRecipe: Sweet plantains in coconut sauce
Salt to taste
1 tablespoon oil
1 chicken bouillon cube
1 teaspoon turmeric powder
1 teaspoon curry powder
1 teaspoon black pepper
100ml coconut cream
ALSO READ: #Easyrecipe: Sweet potatoes, wet fried beef and beans
Juice of one lime
Chopped coriander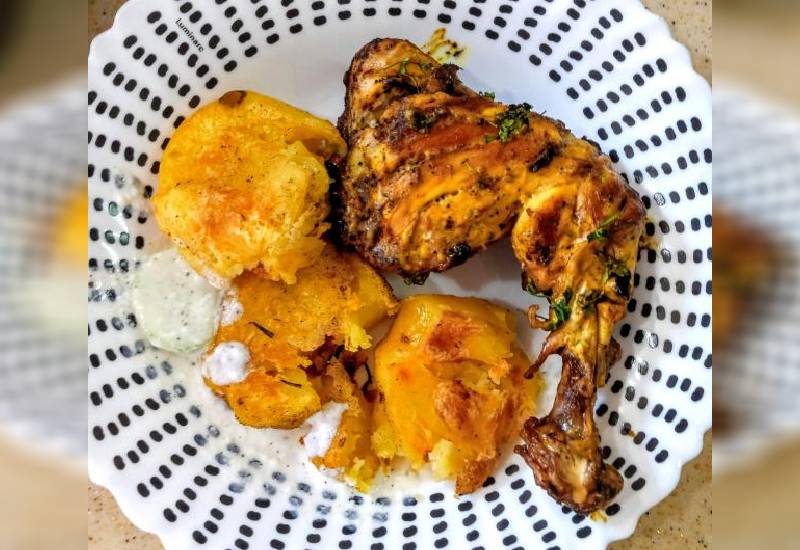 What to do:
In a non-stick pan over very high heat, add the oil and chicken. Pan sear it for about three minutes on each side or until golden brown.
Crumble in the chicken cube, add turmeric powder, curry powder and black pepper. Turn the chicken so that the spices are on each side of the chicken.
Glaze the chicken with 50ml (half) coconut cream. Cover with a tight lid over medium heat for about five minutes.
Reduce the heat to low and turn the chicken again so that the coconut is incorporated all over the chicken.
Add the other 50ml of coconut cream, cover and let the chicken cook again for another 10 minutes on low heat. This way the chicken will slow cook and steam well.
Add the juice of one lime and sprinkle it with freshly chopped coriander.
Serve it with your favorite side like ugali, roast potatoes or even salad.