19-year-old female activist Oluwatoyin Salau found dead, after missing for days
Readers Lounge By
Lolita Bunde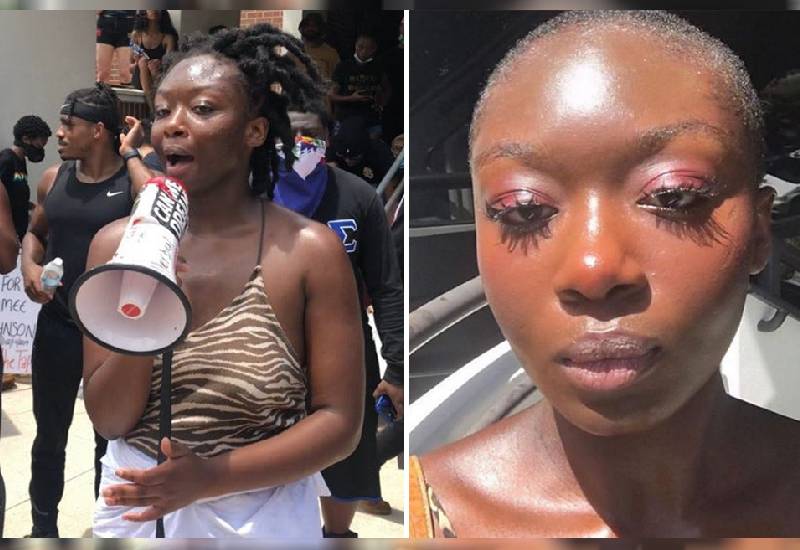 19-year-old Black-Lives-Matter activist Oluwatoyin Salau was found dead in Florida, days after tweeting about her sexual harassment incident.
Miss Salau was known for being vocal and amongst the front liners in the protests that have been going on for weeks at Tallahassee against the brutal murder of George Floyd.
Miss Salau had gone missing on Saturday, June 6, after sending a series of tweets describing how she had been sexually assaulted that morning. According to her narration, she was sexually assaulted in East Tallahassee by a man who promised her a ride to church, after telling him about a previous incident of sexual assault.
While she reportedly told police of the incident, she was told that she needed more evidence to press charges against the assailant.
The Police announced her death on Monday, June 15, nine days after she went missing.
Miss Salau's body was found alongside the body of a 75 year old woman, although the authorities did not specify how the women had died or what connection, if any, they had to each other or to the suspect.
The suspect has since been arrested and charged with murder and kidnapping.
Miss Salau was very vocal and resilient in the Black Lives Matter activism, according to friends.
Below is her tweet: