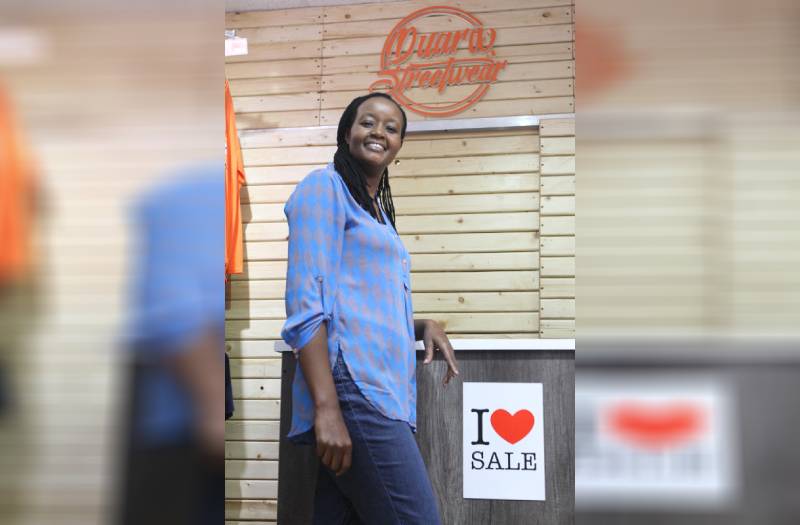 Victoria Muiruri, who is in her 40s, is a wife and mother serving the Kenyan market through her businesses, which include Duara Streetwear and Beanie Beds Kenya. She shares what it's like to wear more than one hat...
My background:
I have a background in tours and travel industry. I am also a serial entrepreneur. I started a business called Biz Stop which I ran for almost ten years. Then I opened a clothes stall in a local exhibition for six years. Then I set up a gift shop. This business was tricky because of the inventory.
That is when I started Beanie Beds Kenya. My decision to open a bean bags business was inspired by my frequent back pains during my first pregnancy. This is after I purchased a bean bag with polystyrene filling in it and it was extremely uncomfortable. I decided to modify it according to my taste. Fortunately, it thrived more than the other businesses although the bags weren't always on demand. That's why I decided to start another trade venture which would sustain me through the whole year.
The idea:
I started Duara Streetwear because I wanted to supplement my income from Beanie Beds Kenya. Unlike the bean bag business, the custom made clothing business had orders throughout the year, especially from corporate clients.
After carrying out research, I discovered most people don't allow their clients to sample the whole package -- they only take the order and they don't consult them in vital aspects, such as the texture of the material which will be used, the feel of the print on the material and the font they will use.
READ MORE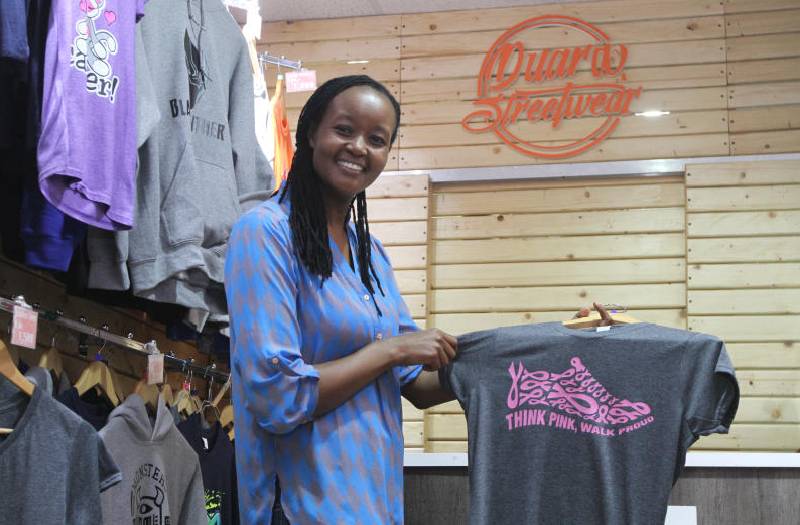 What happened next?
My bean bags business had exposed me to various clients and contacts. When I set up Duara Streetwear, I knew that they would come in handy. My partner and I sent cold e-mails and cold calls to our business contacts inviting them to the launch of the business.
Although only ten people showed up, through that, we landed a few contracts.
We started by contracting machines and materials. A client would give me an order and I would rush to River Road. The stitching, printing and our suitable input would be done from there. I would deliver it to the client on the appointed time. Ordinarily, we deliver the products within 24 hours.
Gradually, we decided that, for the sake of our clients and reputation, it would be better if we purchased our machines. This was a huge milestone and it took a considerable amount of capital from us. This is because we preferred to import machines from Europe and America. Although most people purchase machines from China, we found that these were better because they produced superior work.
Running startups:
Duara Streetwear offers customised products to our clients. We have been marketing and advertising the business extensively through social media and most of our clients come from Facebook.
Running Duara and Beanie Bags Kenya is quite challenging. I run the bean bags business from home, I have a sewing machine and I purchase the fibre material locally. At times, Duara Streetwear also has several orders which I have to deliver on time, this usually happens during the holiday season when custom made materials are popular.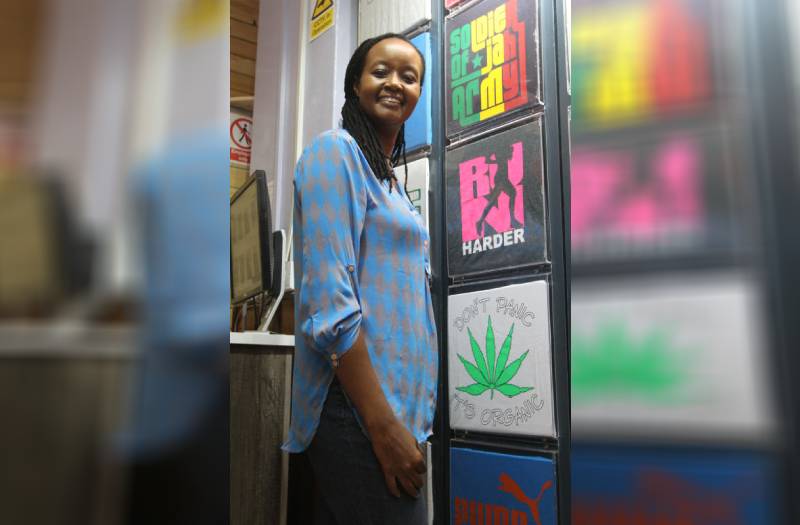 Strict government policies have also made it costly to import materials and equipment for the customised equipment business. We are proud of our products, though I must admit it was quite an uphill task to come up with the initial orders.
We all have different personalities; understanding what a specific client wants is sometimes perplexing. At times a client might place a large order and then decline to pay after we have delivered it. We have since known to counter this challenge by demanding a down payment. Other clients tend to turn down the products after delivery claiming they didn't want a certain design. Regardless of this, we allow our clients, with the guidance of a designer, to select their intended design based on their likes and interests.
Where I am now:
When we started Duara Streetwear, we were only concentrating on clothing wear such as t-shirts, hoodies, and sweatshirts. Gradually, we branched to other items like tote bags and drinkware like mugs, water bottles and even baby clothes. We also have glitter print, glow in the dark prints and other unique prints.
Being a mother, I noticed that parents painstakingly try to label their children's school items. These include items like water labels, pencil cases, and bags. Therefore, we also ventured into this aspect of the business.
Although initially, we imported most of our products and material from Europe and America, we noticed that the economy is currently on a downward spiral. We started offering budget-friendly options that include local materials to some of our clients. However, we carefully select our Kenyan suppliers.
Being a serial entrepreneur has made me realise that patience and perseverance go a long way in ensuring you can withstand any challenges. I am a wife, mother, and businesswoman, therefore, prioritisation is essential. As an entrepreneur, one must never be afraid of delegating chores when they feel that the load is overburdening the
When you're dealing with machines in a business, you must always remember that a quality device precedes superior products. There's absolutely no room for shoddy work when you're dealing with your clients. Experimenting is only welcome at the begging of the business.