Home
/
Father's relief as court orders arrest of defiant 15-year-old daughter who eloped with truck driver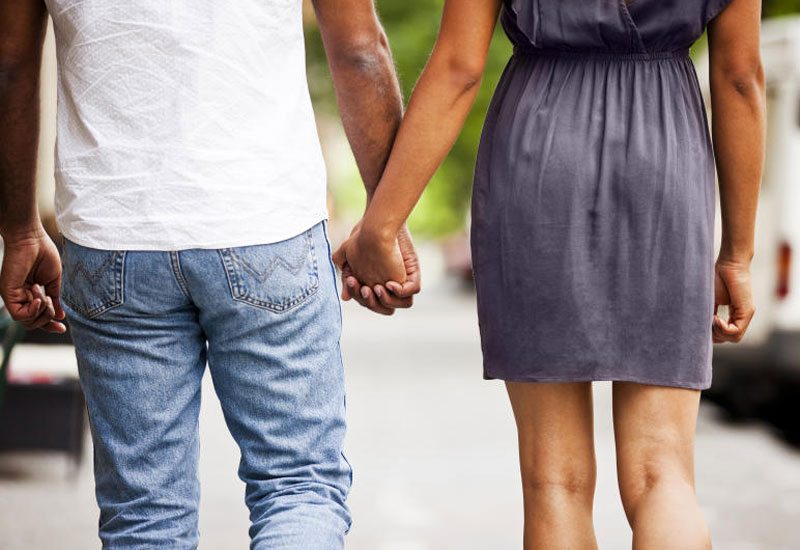 The High Court has ordered the arrest of a 15-year-old girl who eloped with her "husband" despite her father's opposition.
The girl's father sued her after she dropped out of school to "marry" a truck driver in 2014.
When her father finally traced her to her "husband's" house in Mombasa, she declared that she was not going back home, insisting that she was an adult and that nothing could separate her from the love of her life.
The "husband's" age is not indicated on court records.
The father somehow managed to convince the girl to sit her Kenya Certificate of Primary Education (KPCE) examination the same year. Despite having been out of school for some time, the girl scored 243 marks.
Secondary schools
Although two secondary schools in Mombasa were willing to admit her in Form One, the girl refused to continue with education, opting instead to return to her "husband".
Behind her father's back, the girl went ahead to obtain a National Identity Card long before reaching the age of 18.
The father, named in court papers as CLS, ended up seeking the court's help after the girl and her "husband", named as a Mr. Mwangi, failed to heed his plea that she finishes school first and get married when she is mature enough.
According to the father, the girl is bright enough to study all the way to university.
When CLS filed the case in 2016, the girl had already lived with the man for two years.
Justice Erick Ogola then ordered Mwangi to appear before him and explain why he had married a minor.
On April 12, 2017, the girl appeared in court carrying her baby. She told the court that she was an adult, a married woman, living in her own house and that she was mature enough to make her own decisions.
During the hearing, her father insisted that the girl was not capable of getting married as she was still under 18.
The girl responded by tabling a National identification card (ID).
Faced with hard choices; a desperate parent seeking to secure his daughter's future and a defiant minor insisting she was an adult, the court declined to grant the father's plea.
Instead, it ordered for investigations into how the girl obtained the ID.
ID application
On February 19th this year, the court received a letter from Ministry of Interior and Co-ordination of National Government, which revealed that the girl had told the Registrar of Persons that she was born on February 14, 1998.
In her application for an ID, she also lied about her parents, indicating their names as John Mwangi Kiarie and Nancy Njoki. Despite being born and raised in Mombasa, she indicated that her home is Turi in Nakuru County.
The court ruled that the ID was a fraud.
"It is clear that the person who gave the information had the sole intention to hide the true age of the minor, and her family tree so as to hold out the minor as an adult who could be married," Justice Ogola observed.
Last week, Justice Ogola ordered the arrest and charging of the girl's "husband".
The judge further ordered that the girl be arrested and brought to court after which she will be taken to a children's home for counselling.
The judge said the girl was incapable of getting married, and that her "husband" should not be seen anywhere near her at any time.
He ordered the Directorate of Criminal Investigations (DCI) to use the mobile phone numbers of the lovebirds to find their whereabouts, and investigate how the girl obtained the ID and who issued it.
"A declaration that the minor's fundamental rights to equal protection from child abuse, child molestation and to early sexual harassment has been violated by the first respondent (Mwangi)," Justice Ogola ruled.
The ruling brings to the fore the dilemma facing judges in the wake of rising cases of children engaging in adult affairs.
Data from Child Helpline Kenya points to an escalating trend of minors, who by law cannot consent to sex and marriage, engaging in sex.
The data, obtained by The Standard, indicate that the number of child marriages in Kenya is growing.
In 2016, at least 80 children were reported to have been married to someone either their age or older.
According to the data, the age most prone to early marriage is between 11 and 15 years. There were about 47 girls and one boy out of the 80 cases.
Among those aged between 16 and 17, about 31 cases were girls.
There was one case of a girl aged between 6 and 10 getting married.
In 2017, the number of children reported to have been married rose to 83.
Below 10
Out of these, eight girls aged between 6 and 10 were said to have married. No boy in this age bracket was married.
About 41 girls and one boy aged between 11 and 15 were married, while 31 girls and two boys aged between 16 and 17 were married in that year.
Last year, two incidents of girls aged between 6 and 10 getting married were reported. At least 41 girls and six boys aged between 11 and 15 were married. Those in 16-17 bracket reduced to 18 girls while the number of boys rose to four.
By December last year, the number of children said to have been married stood at 234.
These statistics have split the court in the middle – with conservative judges seeking to retain status quo while liberal ones want change, either by lowering the age of consent to 16 or doing away with criminalising teenage sex.
The liberal side wants magistrates and judges left to deal with cases of teenage sex as they deem fit.
Chief Justice David Maraga has supported review of Sexual Offences Act to allow judges and magistrates have a say on what happens to minors engaging in consensual sex.
Teenage offenders
"One of the gaps that needs to be addressed is the obvious trend of filling up the jails with teenage offenders. These are teenagers who get intimate with their age mates as they experiment with their adolescence," he said.
At the same time, Court of Appeal judges Roselyn Nambuye, Daniel Musinga and Patrick Kiage, ruled that time was ripe for the country to change the Sexual Offences Act, citing lengthy jail terms imposed on young men convicted of having sex with teenagers.
The three reversed a 15-year sentence on a man jailed for impregnating a 17-year-old girl despite her admission that it was as a result of consensual sex.
She told the court that she was forced to testify against her 17-year-old boyfriend after he failed to pay Sh80,000 dowry after impregnating her.
In the case of CLS against his daughter, law scholars will be keen to see how the court will interpret the case and whether the girl will be willing to testify against her "husband".
What do women really want in a man??
Related Topics