Home
/
"Our late mothers are still here and living among us"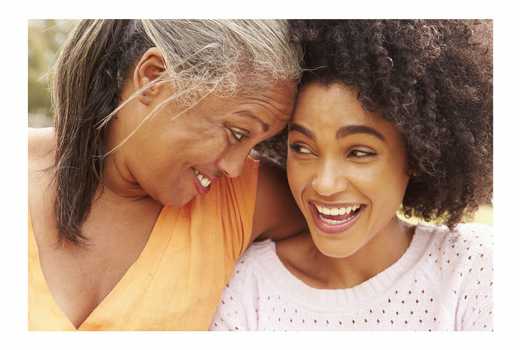 As the world celebrated Mothers' Day last week, one group of people decided to shy away from the celebration. I could see them throwing sad quotes in remembrance of their mothers. Many of those who lost their mothers or mother figures, or those who never had a chance to meet them, are always torn between joining others in the celebration and brooding over the thought of missing their loved ones.
I don't blame them. The bond between a mother and her children is a wonder. It's hard to watch others pampering their mothers and showering them with unending gifts. This is enough to make us feel left out.
I am, however, here to let this special lot know that no matter the distance between your mother and yourself, never shy away from celebrating her. Marvel at the great moments you shared with her while they were around. Call her all the sweet names and bombard her with praises in whichever way you please. She might not be around to see or even hear you but believe me, the feeling of celebrating her in absentia soothes the soul and before you know it, you will be smiling at everything around you.
I lost my mother at a tender age and I have never stopped celebrating her. I have never stopped calling her all the good names I want to and sometimes I even talk to her about my life. Of course, she never answers I imagine that she is somewhere in the spirit world looking down at me and dancing at every move I make.
Whenever I feel low after brooding over of her absence, I put myself in her shoes and slap myself back to reality. She definitely has no way of turning things around since her time on earth expired. So there is no way I would expect her to come down and makes things right for me. The only people who still have the chance to make a change is those of us who are still on earth.
I understand how difficult it can be to smile at the thought of a mother's absence. This needs not just grace but serious strength. When celebrating our long gone mothers, let us do it with smiles on our faces as we remember the good old days they were with us. It's even harder for those who never had the chance to meet theirs, the confusion and grief that takes a toll on these people is unexplainable.
Only you can make your life better. Would your mother be happy to see you sulking and mourning all your life? I know we don't know about life after death, whether they see us or not, nobody knows.
But no one was ever penalized for dreaming. I imagine that all our loved ones are seated somewhere talking to each other as they throw glances on earth to catch a glimpse of what's happening. Knowing how my late mother was here on earth, I always imagine she's telling the rest, "Wait and see, Beryl is going to hack that". Then I imagine that they all stop doing whatever they are doing and sit still to watch me, waiting to see if I will hack it or not.
That thought alone makes me want to hack everything I lay my hands on. I do not want the rest up there to start giggling as they give my mother a side eye because I failed to hack it after she had assured them I would.
Let's learn to embrace each other especially when celebrating such days. Let's remember that we are all born of mothers and not everyone is lucky enough to have theirs today. Do not let their absence eat you up. When it's time to celebrate them, be on the front line. Be as loud as though they were sitting next to you with tickets in their hands ready for serious pampering. Smile at and show the whole world that their absence doesn't mean they never existed. Keep their dreams alive!
Related Topics