Home
/
'Brace yourselves, our rides are coming'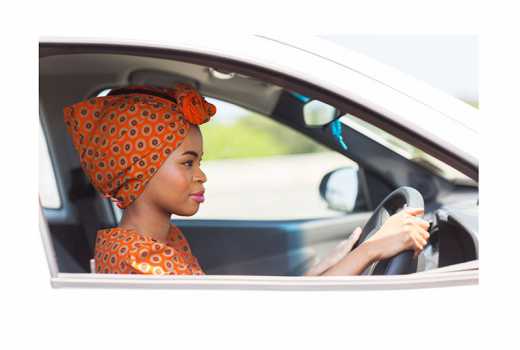 I live in a place far away from the bust stop and so we have to take motorbikes every morning to the stage while going to work. I have however been very lucky since the year begun because of the number of car lifts I have each morning to the bus stop. I am always spoilt for choice. Even on Fridays when I am dressed down in jeans and sports shoes ready for the bumpy motorbike ride, the number of cars that slowdown in my estate to offer me lifts has never gone below two. Those neighbours who own cars have always understood the situation of those of us whose cars are still in the show room. I think the distance from the neighbourhood to the bus stop equally made them offer us lifts.
Things however changed for worse ever since the rainy season kicked in. I will talk about the male drivers today because sincerely speaking, none of the female drivers ever slowed down for me. I don't blame them though, in this city, we are all guilty unless proven innocent. Maybe they have always thought I am a potential carjacker. Anyway, I was telling you about the male species that always offered me lifts every morning. I had even made great friends with them because of the interesting chats we had during the short rides. Right now however, I have all over sudden realized they are either all married or their significant others moved in because of the weather. Men who initially left the house all alone smiling and slowing down to offer females lifts are no longer present. They have been replaced by stone faced men who drive as though they have stiff necks not even able to look on either side other than the front. With their equally emotionless significant others, they hold the steering wheels like learners with their chests almost touching the dashboard and eyes glued to the ground ahead.
They pretend that they do not see us at all. I am not really sure how these females in these cars used to go to work before the rains because I can swear I have never seen them. They have just decided to appear now that we need the lift offers most. With the morning drizzles, the mud all over and the tiny rivulets in our neighbourhood; the only solution we are left with at the moment is to hop onto the next available motorbike. With the ground slippery, we sway right and left holding onto the rider's stomachs with our poor heads resting on their backs.
Our former 'drivers' now accelerate when they see us ahead as if we were planning to alight with the car seats if we were offered a lift. I am beginning to think their lives are in danger or probably they have been programmed. The females in these cars do not even care about us. Unlike their men, their necks are very flexible and they will gladly look our way, expand their noses are though they are grasping for air, roll their eyes like chameleons and look back ahead. I am not saying it is our right to ride in these cars. All I am saying is kindly, tell your men to stop helping us when you are not around. You cannot wean a baby if you are not planning to introduce it to other foods.
I am now planning to buy a motorbike, a very huge one that produces a sound like that of thunder. I will be riding it every morning with my chest forward and my behind almost facing North. My helmet will be transparent, I want you to see the smile on my face as I cruise past you in traffic. When I say I will cruise past you, I do not mean I will pass like a flash. No, I will pass slow enough for you to see my posture and smile and fast enough to arrive before you. To those noses that expand whenever they see us, brace yourself for further expansion. It's going to be lit!
Related Topics