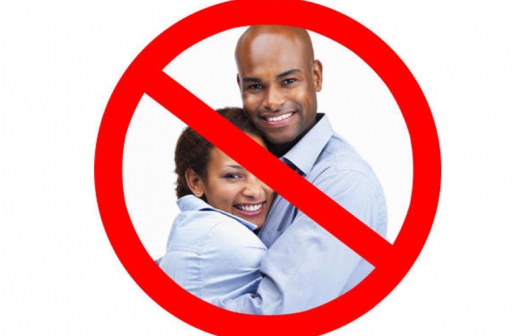 Beryl Itindi, my upstairs neighbor, asked any scientist out there with a drug for 'moving on' to give her an overdose (always suspected she is high on something, floors maybe).
She said 'moving on can be as traumatizing as mourning' (I disagree) and that most men move on faster than a woman after a break up (I agree, especially if they have a pretty young thing to sooth the soul and heart).
I have been told my words in this column are as addictive as drugs and sweet as berries, so let's see if we can help the Beryls because refusing to move on can put your love life in peril.
She spoke of 'clinging on to memories.' This for me is the biggest obstacle to moving on. A memory is just a story of the past, and your heart cannot reside in the country called Yesterday.
The sentimental Wangas of this world should listen to the song by 'Green Day' called 'WhatsHerName.'
"I made a point to burn all of our photographs, She went away and I took a different path,
Seems like she disappeared without a trace, Did she ever marry Old WhatsHisFace?"
READ MORE
Wanga pointed out that while some folks can take a day or two to move on, others can take ten years. Are you kidding me?
So that college sweetheart I broke up with in 2004, there are people out there who would be getting over her in 2014??
I recommend the one or two day option. Three, tops. Even Jesus took just three days to get over Death, and verily I say unto you – dying is going to be the worst heartbreak you'll ever experience (especially if you suffer a fatal cardiac episode).
Pleading with the ex to take you back publicly on her Facebook wall, making those impromptu visits to his/her home in the vague hope that they may beg you to move back in, hoping to run into them in 'your places' (and then you end up in run-ins with their current lovers, tempers fray, blows and blouses fly in affray) are all undesirable actions at the end of the day.
Drunken 3am texts reminding your ex of all the good times you had should be followed by sober 7am assessments in the cold light of day. If you were having such a great time, then how is it that you are no longer together?
Someone recently told me his sweetheart is the purpose of his life, 'Is your wife?' I looked him in the eye and told him the truth. 'No. Writing articles and books is the purpose of my life.'
Look here, Itindi, here is one prescription drug for moving on.
The less you think about the person, the less you miss them; the less you miss them, the less you love them, and the less you love them, the more you forget them – until one day the strangely mysterious man you fell for once at that corner in the bar, and lived with for seven years, has now become a mysterious stranger – and you have no idea where they are.
And that business of being buddies with your ex, forget about it, especially if you have no kids together. The next time you should see each other (or at least one of you) is at the other's funeral. That is if the Banyamulenge bother to invite you.
So, yeah, either accept and move on – or take an overdose of 'rat-rat.' The Chinese have a wonderful saying - When you reach the last page of the story ... close the book.