Home
/
Pregnancy
Morning sickness: what to do and how to cope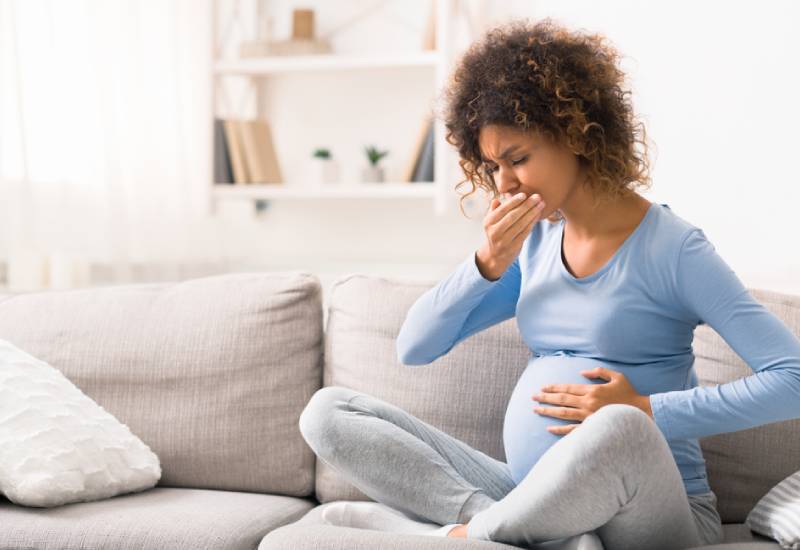 If you thought sore breasts, frequent visits to the bathroom and mood swings were bad, wait until you wake up one morning, running straight to the bathroom.
Described differently by different women, morning sickness feels like you're about to get really sick and your tummy feels like something is churning inside.
But what exactly is morning sickness? This can be defined as the nausea and vomiting that happens during that time you are pregnant.
With heightened smell, certain foods and scents may become a nuisance and you may develop a strong aversion towards them.
Morning sickness is one of the first signs of pregnancy. Nausea affects 80% of expecting women and usually starts around week six peaking around week nine and disappears around week 12 to 14.
And btw, morning sickness does not only hit in the morning as the name suggests, it can happen at any time of the day or night. That said, here is what you can do to cope:
Avoid triggers
If that favorite curry or designer perfume you used to love don't feel the same way anymore, do not force yourself.
Look for alternatives or skip them altogether. Eggs, chicken and fish are common culprits that trigger nausea which may lead to vomiting.
When it comes to food and its preparation, ensure the room is well ventilated and cook with the windows open.
Up your fluid intake
You must always stay hydrated when you're carrying a baby. If water has never been your thing, look for ways to make it palatable.
Add some fruit flavored ice-cubes, slices of lemon or some honey to sweeten the water. You may not need to drink the daily recommended number of glasses but make sure you drink water every time you feel thirsty.
This will help a great deal with the nausea.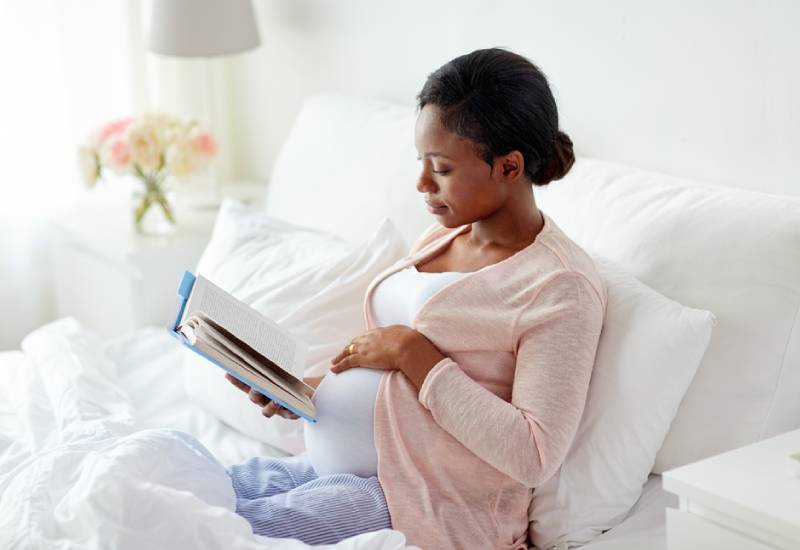 Distract yourself
It doesn't hurt to distract yourself from that sick feeling. Granted, you can't ignore it but you can try to get your mind off it for a couple of minutes and that will go a long way.
Read a book, take a walk or even do some light workout to keep your mind occupied. Before you know it, you will forget the nausea.
If the feelings get too strong listen to your body and don't push yourself. Stop what you're doing immediately and take it easy.
Have a rest
Sometimes all you have to do to feel better is lie down, close your eyes, breathe and just allow your body to rest. If you fall asleep the better.
Get someone to help you with chores and kids if you're not a new mum so you can catch some sleep. This is another great way to escape feelings of morning sickness.
Bring on the ginger
This may not be everyone's favorite remedy but you will be amazed at the results. Studies have found ginger to offer relief from vomiting and nausea.
This tummy soother will bring the nasty feeling down. All you need to do is add it to your hot water or tea. You can find other creative ways of consuming it like snacking on ginger snaps or incorporating it in a soup.
Supplements work too especially if you don't quite fancy the taste. But be sure to talk to your doctor first before taking this route.
Related Topics