Home
/
Hair
7 toxic ingredients to avoid in hair products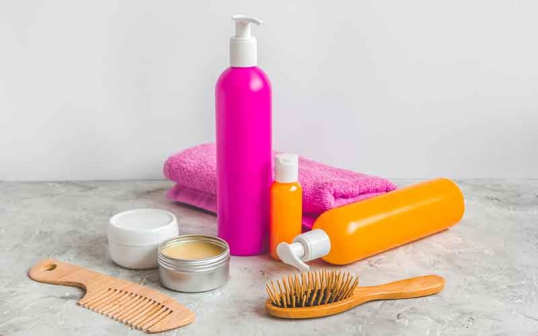 There are thousands of hair products available in the market. It is therefore essential to be well versed with the hair products we use. Some ingredients will initially make your hair stand out but eventually strip it of moisture, and lead to dry scalp, hair falling and dandruff, among others. Some even get into your blood system. Below are a few ingredients to avoid:
Sodium lauryl sulphate: This is used mostly in shampoos as a foaming agent that gives lather. It dries the hair and scalp, and is also capable of penetrating into the skin and getting absorbed in the bloodstream. It is also affects the liver and causes eye complications.
Fragrance: Though it sounds harmless, avoid synthetic fragrances and go for products that have natural scent, and which are using essential oils and extracts. Synthetics can be a concoction of tens of chemicals harmful to your body. They can also irritate the scalp and may trigger asthma and allergies.
Preservatives: These are chemicals added to commercial shampoos to give them a longer shelf life. Look out for methylparaben, propylparaben and formaldehyde. They irritate the skin and scalp and can affect your hormonal balance, leading to hair loss. Formaldehyde has also been linked to cancer, and can cause toxicity and asthma if inhaled.
Greasing agents: Most hair pomades use lanolin, petroleum and mineral oil although they offer minimal value in terms of moisture. These ingredients weigh down your hair, and prevent natural oils produced by the scalp, from being absorbed into the hair shaft.
Silicones: This is mostly listed as dimethicone and cyclomethicone and offers absolutely no benefit to the hair apart from coating the strands to make them look smoother and shinier. Over time, however, they build up on the hair shaft, leading to greasy, weighed-down roots.
Proteins: This is not absolutely bad, but too much of it can be harmful. It is known to strengthen the hair cuticle though too much of it can throw off the hair's natural moisture balance, leading to damage and breakage. Alternate between moisturising products and protein-rich products to balance.
Isopropyl alcohol: Make a conscious effort to avoid this. It is used in antifreeze. Most products refer to it as 'rubbing alcohol'. It is designed to dissolve oils, which can strip the hair of moisture, leading to dry hair and breakage. Apart from that, it is highly flammable and toxic. Many hair gels, sprays and volumisers use it to hold the hair.
The best thing to do is go natural with your products. Natural oils from avocados, shea, argan, olives and jojoba give the hair shine without oily build-up. Citric acid is also good since it is used to lower pH balance in shampoos and keeps your hair cuticles flat.
Related Topics