Home
/
Parenting
Five signs you are a tiger mom and need to stop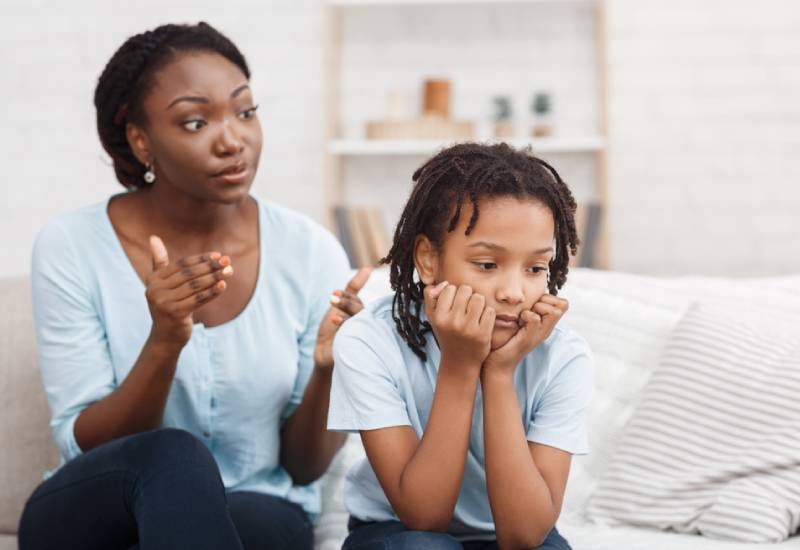 When it comes to parenting there is no certified manual to help you hack this endless phase. There is always a chance that you are either doing it right, a little better than others or awfully wrong.
At the end of the day, the common goal is to raise upright children but at what cost? This is especially to the tiger moms who rule with a zero tolerance policy.
Tiger moms are domineering and believe they have everything checked and in order but do they? Yes, children may strive for their parents' approval but when you are too strict it is easy for them to get off the rails.
Are you a tiger mom? Here are some signs that you are one and why you need to stop:
Your child constantly lies
If you have caught your child in a lie one too many times and you are thinking you have all their scape goats figured out, you are wrong. This might just mean you are too harsh. They are either tired of getting scolded or fear your wrath.
Children are not born liars; this is merely a coping mechanism to the harsh environment they are forced to live in. Strive to be the safe space your children can run to and not away from, you will never really get to know your children or notice abuse when you are too strict.
Yes, the zero tolerance policy is how you parent. Children are only to be seen and not to be heard. Their opinions don't matter and even if they did you would not let them know. It is how you were raised and you believe you turned out fine.
Repressing children's opinions and ideas may keep you in charge but you will never really be part of their lives or know what they are capable of. Let them express themselves, help them build their crazy dreams and this will definitely help them grow into the confident adults you hope for.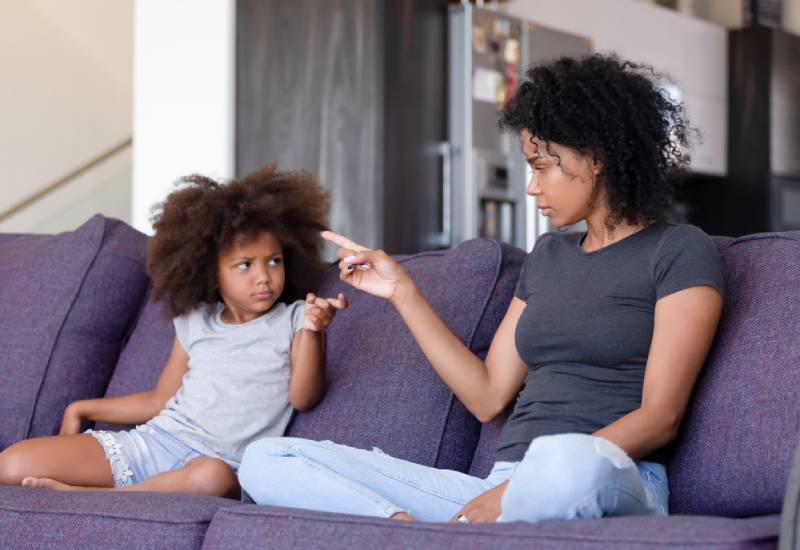 You are always last to know stuff
Are you always the last to be called when your child did something good or bad? Do you feel like you are missing their milestones and don't know why? Do you sit the nanny down to tell you about their day with your child? Yes, you are definitely a tiger mom.
Naturally, children will run and call for the person they trust most first and if it isn't you, then you need to check yourself. Create a safe space for your children to want to tell you everything whether good or bad, soon they will be grown and you will know nothing about them.
You have a rule for everything
Having rules to help you around the house is not a bad thing, but when they are too many for your child to keep up, that's a problem. You can easily tell they are choked by how much you nag them to do things they know too well, everyday.
As you make your rules, it is important to have your children in mind. Allow room for error, correction and suggestions. Criticizing everything they do leads to a low self-esteem and in future they will lack the confidence to make their own decisions and will lean on other people's approvals.
You have chosen a career path for them
Most parents are guilty when it comes to deciding not only their children's futures but friends and even spouses. Yes, you might have their best interest at heart and know what is best for them but the beauty of growth is in making mistakes.
Steer them towards the right direction and do not be the captain of their ships. Let them make decisions, allow room for them to fail and grow. Some day they will be grateful for your guidance but they won't blame you for their life choices.
Related Topics