Esther Muchene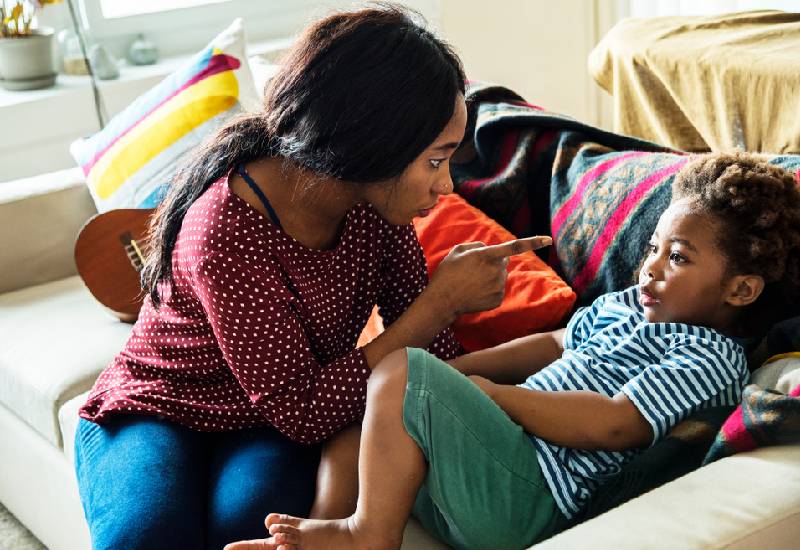 The toughest job in this world is probably parenting. It takes a certain type of character to raise kids who turn into productive members of society and that whole process needs a lot of dedication.
It's sad to say that some parents just aren't cut out for the job. No one is perfect, of course, and everybody makes mistakes but that's never an excuse to stay committed to toxic behavior.
Toxic parents deeply affect their children and that's actually why we have so many broken individuals today. People have lost the true essence of being loving and supportive parents and honestly, there is a lot of work to be done.
These signs can help you identify the characteristics of a toxic parent. And if you suspect that you need to do better for your kids, get your life together and start nurturing a healthy environment for you and your children.
They're manipulative
Some parents will use the fact that they're providing for their children as a way of controlling them and baiting them into doing what they want regardless of how it makes their children feel.
In these types of environments, children feel as though they are obligated to do whatever is required of them or else they'll have the rug pulled from under their feet suddenly.
These types of parents need to acknowledge that they have manipulated their duty to provide into something else.
READ MORE
They're abusive
Any type of abuse from a parent is not okay. You've seen parents who call their children abusive names and others who even fight their kids as though they're in a brawl.
For a child, these types of experiences stick deep within their memories and the end result is hate and resentment. Some children actually end up forgiving their parents later on but these things are never forgotten for sure.
They don't have their lives together
Parents who don't have their lives together is a recipe for disaster. This includes those that abuse alcohol and drugs, those that can't hold a job for long and even those that can't sustain healthy relationships with others including their partners.
These types of parents don't know how to take control of their lives and this reflects on how they handle their roles in the family unit.
The negatively criticize their kids
Positive criticism is healthy but that line can easily cross to belittlement. These are parents who constantly compare their children to others, those who criticize their kids for not meeting the same standards of achievement as them and those who disguise rude and mean comments as jokes.
This parenting strategy never works because it always destroys their children's self-confidence. And later on, these types of parents still criticize their children for not having confidence in themselves when in real sense, they were the main contributors to this problem.
They're absent without reasonable excuse
This includes parents who aren't there physically and those who are there physically but have checked out mentally and emotionally.
Children in these families usually end up feeling lost and unsupported because their parent's presence was never felt.