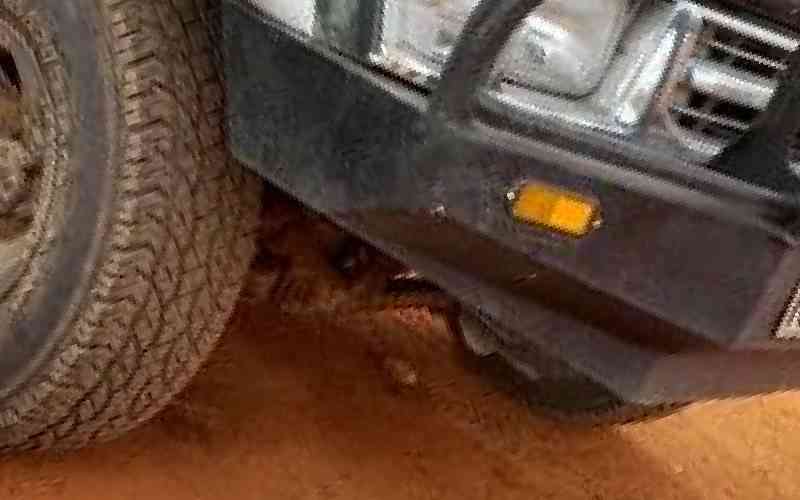 Police in Kotulo are questioning the driver of a vehicle that had been allegedly hijacked by Al Shabab and later released on the evening of December 8.
Abdirizak Abdulla Kala has been released after he was allegedly hijacked by suspected Al Shabab militants early Thursday morning.
While confirming his safe return, Mandera County Commissioner Onesmus Kyatha said the police are investigating what had happened before and after he was released.
"We will Interrogate the driver once he reaches Kotulo police station as we want to know how he was hijacked and released again", he said on the phone.
"In previous incidents, we saw cases where passengers are released and their vehicles taken, unlike this where both the driver and the vehicle are back home ", he added.
Sources privy to story informed The Standard that Al Shabab used the vehicle to travel to their undisclosed destination and thereafter released it.
"They don't usually carjack private vehicles unless they used it to travel to their hideouts in Somalia and released it", said the source.
The relatives of the driver who spoke to us on the phone confirmed he was released unharmed but didn't give detailed information on what he narrated to them.
The Toyota Hilux double cabin vehicle was hired by a local NGO to serve Mandera County government in outreach services in Kotulo Sub county.
Early December, an ambulance belonging to Mandera County government was carjacked along Lafey-Elwak road, all on board released but the vehicle was never returned.
Related Topics