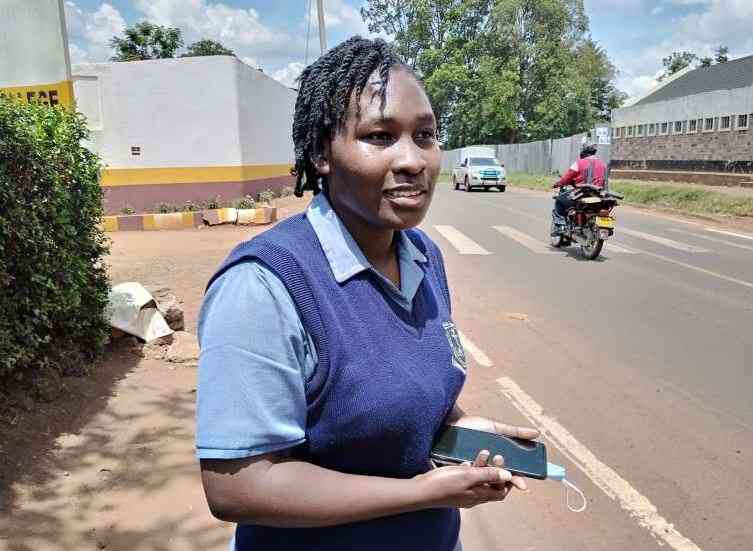 A simple act of cheering up a young patient has turned Lukresia Robai, a trainee nurse at Kenya Medical Training College (KMTC) into an internet sensation.
A video of Robai, 22, dancing for a child at Kitale County Hospital in Trans Nzoia went viral, catching her by surprise.
By yesterday, she was still trying to come to terms with the attention her act had attracted both locally and abroad.
"I'm excited by the attention that my action to dance has brought to the hospital in Kenya and outside the country. I never expected this excitement and attention," Robai said.
She described her action as part of fulfilling her mission as a medical practitioner and spoke of combining a gift of dancing and passion for nursing to fulfill her mission.
It's a passion the Year Three student has harboured since childhood. God, she said, had given her a gift of dancing and she thought it a good idea to embrace it in a unique way to make a difference to the lives of those she was serving.
"A child likes playing and playing with them when they are confined to the bed will change their lives. Entertaining a sick child or person gives them hope and happiness," she said.
She said her dancing was in good faith as she believes making the patient happy is part of the healing process.
"My actions is of physiological benefit to the patients. Sick people feel unhappy when they don't see positive things from the society," she said.
Watching this countless times.....Very heartwarming.A little child confined to a hospital bed, worried and feeling lonely......Nurse Lukresia Robai walked into the ward and started dancing to Baby Shark, putting a smile on the patient's face. ? ?. pic.twitter.com/Lh6Gvwvy8o
- Solomon Kuria (@kuriasolomonK)
November 8, 2022
Her mother died while she was in Third Form and she says was a beneficiary of a bursary from Constituency Development Fund that facilitated her secondary school education.
She attended Kinyango Secondary School in Nairobi's Embakasi West constituency and says she is lucky to have completed school after her mother died.
"Life was not a bed of roses. I had underwent untold suffering especially when my mother passed on. I cannot talk about it but I thank God for where I am and I am and almost finishing my studies," she said.
Trans Nzoia Governor George Natembeya commended Robai for her actions to change life of the patients.
Related Topics