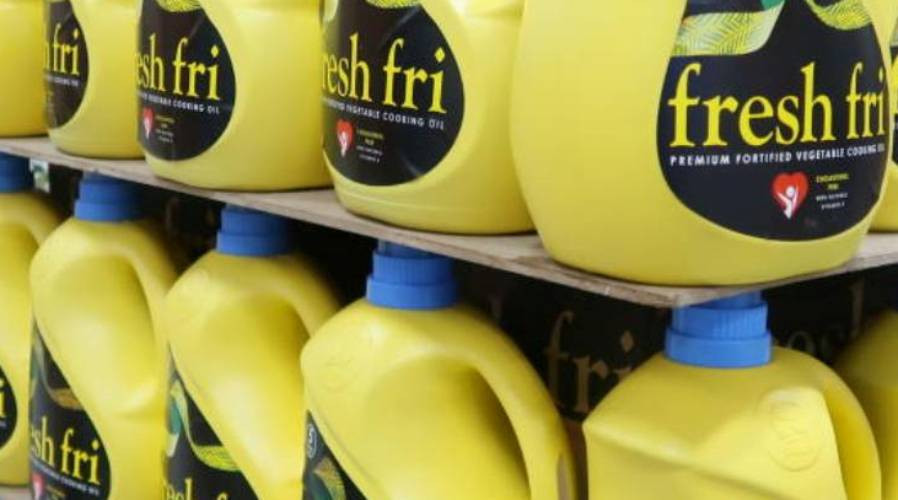 The Kenya Bureau of Standards (KEBS) now says that only specific production batches of edible oils have been suspended from the market and not the entire brands.
Last week, KEBS recalled ten products from Bidco Africa, Pwani Oil, Kapa Oil and Menengai oil, saying they did not meet the set standards.
But in a joint statement issued on Monday, September 26, following a meeting on edible oils at the Industrialization Principal Secretary's office in Nairobi, the authority assured Kenyans that the remaining products in the market from the respective brands were safe.
"We wish to reassure the public that whatever else is in the market from the respective brands is safe and there is no cause for alarm," KEBS said.
Cooking oil brands that were affected included Fresh Fri with Garlic oil, Fry Mate, Bahari Fry, Fresh Fri, Gold and Pure Olive Gold, Postman, Rina, Salit, Tilly and Top Fry.
KEBS explained that the decision was reached after it sampled some of the cooking oil products.
However, it said that the suspension was temporary.
KEBS added that the cooking oils will only be allowed back to the market after complying with set standards.
KEBS, while suspending the sale of the 10 brands, did not indicate the extent to which each of the products had breached standards.
Consequently, Kenyans were advised to check the quality of various cooking oils before purchasing the products.
To this effect, KEBS detailed how Kenyans could certify that cooking oils had been approved by the body for consumption.
"One should send the code (numbers) underneath the standardization mark logo to 20023 (i.e. type message SM# Code or ISM#code, for local and imported products respectively, and SMS to 20023) to get product manufacturing details and permit validity status."
In a letter to the Retail Traders Association Chief Executive Wambui Mbarire, KEBS said it took action to protect consumers from using substandard products in the market.
Related Topics