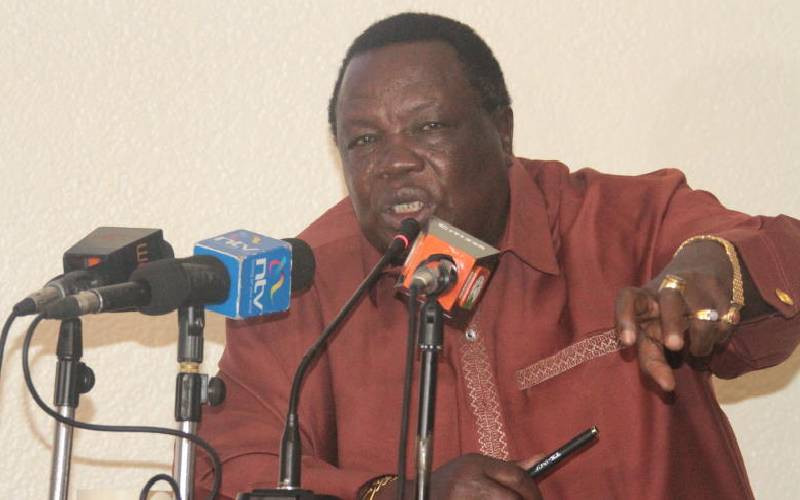 The Secretary-General of the Central Organization of Trade Unions (COTU) Francis Atwoli says he will exit the union leadership at the end of his current five-year term.
Atwoli said this will be his final term at the helm of COTU after occupying the top seat since 2001.
His current term ends in April 2026 after he won re-election on April 9, 2021.
By the time of his exit, he'd have served five-year terms on five occasions, totalling 25 years.
Digital strategist Dennis Itumbi, who works for President-elect William Ruto, alleged on Twitter on Tuesday that Atwoli was keen on handpicking his successor so that he could continue influencing the umbrella union's decisions.
Responding to Itumbi, Atwoli, who spoke on Twitter, said COTU's constitution dictates how a secretary-general is selected, and that it can't be done unilaterally.
The COTU boss then went ahead to disclose that he was serving his final five-year term.
"Matters COTU-K leadership is a COTU-K constitutional issue, and not an Atwoli issue. As of now, I am in office serving my last term," he said.
On social media, several users wondered when Atwoli would exit the giant umbrella union.
Atwoli claimed in previous interviews that trade union representatives immensely loved him, and that was why they kept on re-electing him.
Related Topics