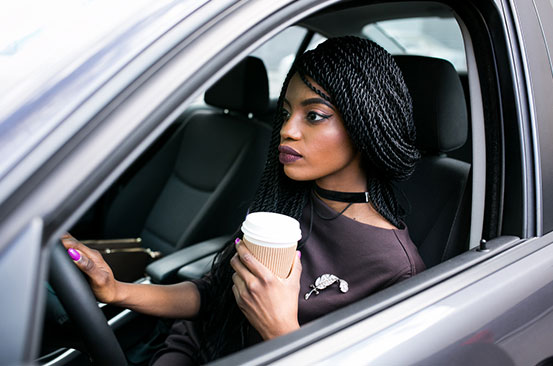 When the whole Daddy Owen and Farrida Wambui saga was going down last month, I kept my powder dry, in the spirit of Christmas. After all, that is the season to celebrate the birth of Christ, not comment on celebrity marriages that are falling apart. But now it is harsh January!
In April of 2016, gospel singer Daddy Owen married a beauty called Wambui, and they were soon blessed with two boys.
In fact just last April, as Covid-19 was beginning to bite, Daddy Owen, on social media, was praising Wambui for being a 'God-fearing wife, good mother to our sons, prayer partner through thick times and a good cook who always made sure (his) Luhya obosuma is well prepared ...'
But by last week, he had deleted ALL her pictures from his social media accounts, including those where they are together, whether with just her or with their sons. It's like the Green Day song, 'I made a point to burn all of her photographs ...'
Turns out, whether Farrida is God-fearing or not, she certainly doesn't fear her husband. A month or so ago, she walked out of their matrimonial home to go co-habit with a Gilgil hotelier tycoon, drive his fancy cars, and she allegedly got an engagement ring from the man.
Sources tell 'Men Only' that, for years, Wambui had been unhappy that she was the one bringing the bulk of the 'obosuma,' home, and with corona coming and all of Owen's gigs drying up, that was simply the last straw for her.
Unlike most of the men on social media, I'll not judge this Wambui and call her a gold digger. Remember that Kanye song: 'Now I ain't sayin' she's a gold-digger, but she ain't going out with no broke nigger'?
READ MORE
I will just warn men that when you allow women to bear most of the financial burden in the relationship, sooner or later, for many of them, they may drop you like a hot potato; especially if a better-heeled fellow shows up to the 'rescue,' as happened with madame Wambui.
Then there's the class issue! Many young rich girls may rebel and fall in love with a rough man from the other side of the tracks/ Uhuru highway; but when things go awry, as they often will, watakimbia, watarudi nyumbani, wah!
I always think of the case of one young Kenyan woman, from a wealthy family, starting her band, falling for her drummer boy, her getting married to him over the objections of her parents.
Years later, she accuses him of being a lazy leech and alcoholic, divorces him, and has an affair with a sleek TV anchor, whom she'll later say was using her dough and borrowing loans from her to 'keep up appearances.' As the TV anchor gets broke, we see the young lady marrying a man, an ambassador, and from a similar background (British-educated) as hers, happily ever after.
Then there's the case of Darkie, a high school 'graduate.' He hooked up with Sonya, a university graduate, in December of 2015 at a call centre, both doing the same calling job at 30K a month, because siku hizi tunajua hakuna kazi hii economy.
But in the five years since, Sonya has gone from a caller to a Quality Analyst to Team Leader to Head of Telesales in the department, her gross salary rising to 50K, 80K, 120K, 150K to 200K a month as of the start of January this year.
In that time, five years, Darkie is still on calls, but thanks to 5,000 per year increments every year you are on the call desk, he is now on 50K a month; of which he uses 20K to pay rent in a flat, where they stay with their 3-year-old son.
The other 30K, Darkie uses to fuel their car, drink cheap gin and chew miraa, daily, at the cost of a thao a day. Food, fees, clothes, utilities, maid, medical and all other expenses fall on Sonya. She is the one who took the car loan in 2017, and when she paid it off last year, took another from Sacco and bought a plot, where she plans to put up mabati houses in five years' time.
'Meanwhile,' Sonya says bitterly, 'I wish I could be rid of this unambitious man (Darkie) by 2022.'