Tony Mochama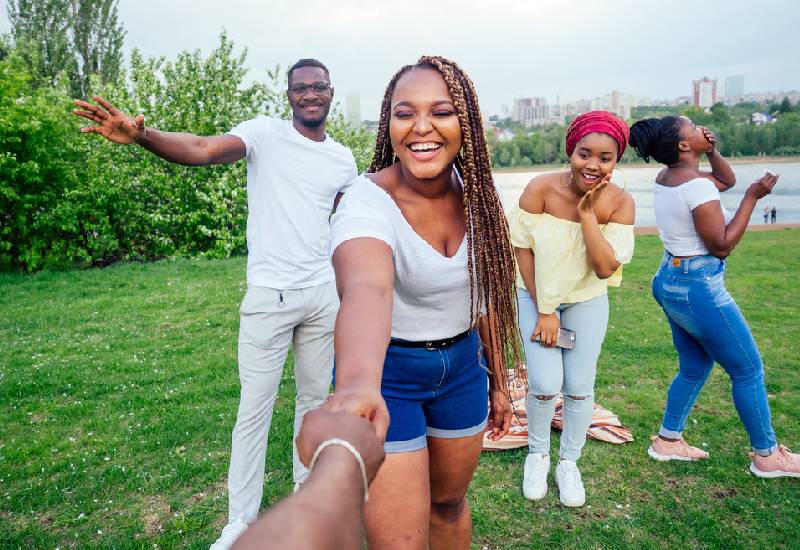 Last Saturday, a good pal I hadn't seen in six months – we can thank Covid-19 for that – picked me up. To my surprise, there were two other human beings in his car, a guy, and a woman called Laura, who looked about a day over 30, and dressed in a florid floral picnic outfit.
To my further surprise, we soon joined a group of men I know very well at a nearby petrol station, kumbe the 'middle-aged' hooligans had planned an outing on WhatsApp for Saturday.
In a 'msafara' of six cars – carrying 20 guys and four women – made our way to 'Paradiso Lost,' where we settled into an afternoon of what I can best describe as a whiskey picnic.
As it turned out, Laura is the cousin of my pal who had picked me up.
The other three women (all in their late 20s/very early 30s/all supposedly single) were Mary, Nikki and Lisa.
Now think of the ratio of men to women.
20:4 ... Those who were particular about Math will break it down to 5:1 ... so every woman with us that day, to break this thing down to pure Darwinian terms, had the pick of one out of five men.
READ MORE
Mary immediately attached herself to the guy whose silver Beamer she had ridden upfront with, a Luo guy we call Stoner.
Not because he does weed or any sort of drugs, but because he is the man who sells narcotics!
Just joking. Stoner is so called because he always has a stone face that squats above a body that looks carved out of rock. Rumour has it, however, that Stoner has a soft heart.
For one thing, he is very generous, always buying rounds of drinks and so on.
He is in the Clearing and Forwarding business, and has done quite well in the industry.
Nikki, the skinny light skinned lady in the group, quickly attached herself to the man we call 'Kiongoss.'
Kiongoss fancies himself the 'leader' of our group, (and in fact of any collection of more than one person that he happens upon), and everyone used to call him 'mheshimiwa' until we nicknamed him 'Kiongoss.'
He always has vague political ambitions, and shared his 'MP' aspirations in Kamba land for 2022,'but as the afternoon wore on, he had scaled these to senatorial ambitions; and by sunset, with whiskey saturated in his head, was insisting that we call him 'Governor.'
"Governor Alfred Mutua has done fantastic in Machakos for seven years,' he slurred, 'but I will take Masaku to Mark II." "Ati utapeleka Masaku to Mark Too?" someone teased Kiongoss.
But Nikki was looking at him admiringly, like she was swallowing everything he was saying!
The third 'lucky guy' was a recent divorcee we call 'Bazuka', not because of his good nusu-Kale half-Italian (mum) looks, but rather because like that fellow Art Amacho I sometimes see somewhere on this website, Bazuka is a serious bachelor and heart-breaker.
But this reputation seemed to excite Lisa, with her big bum and boobs, even more.
Let me tell ye four simple lessons I learned from that long afternoon, good gentlemen.
Money is the first aphrodisiac for many modern women, those are just the facts of life.
Don't be delighted as Aoko Atieno knocks down women who are gold diggers, or go to social media to say how you have 'potential' and want a woman to stand by ye as you build an 'empire.' Women want chicken pie, now, not pie-in-the-sky pipedreams.
Secondly, women look up to men whom other men regard as leaders, never mind even if it's being called 'Kiongoss' by a bunch of men high on Jack Daniels and Heineken. It must be something animal in the genes.
Thirdly, women like men whom other women are attracted to!
Think about it; there were about ten to a dozen unattached guys at 'Paradise Lost', but Lisa makes a beeline for Bazuka, the guy her friend Laura has warned her is the 'Art Amacho' amongst us.