Tony Mochama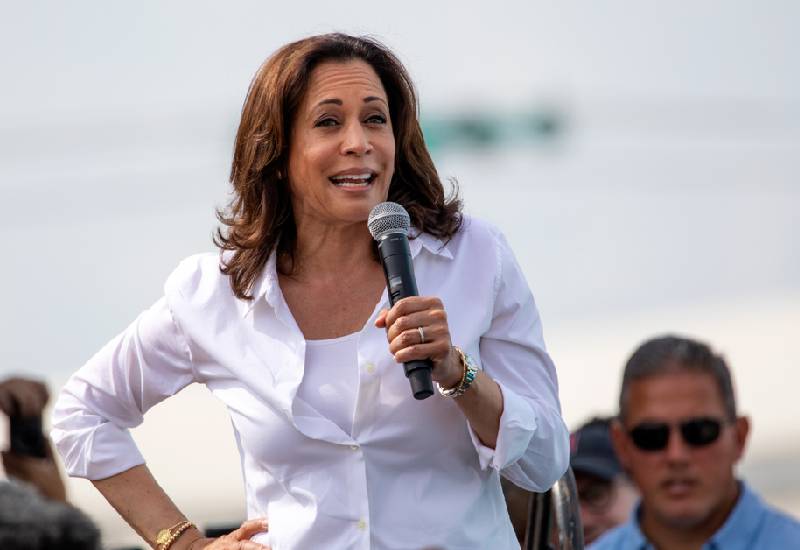 Lots of jokes have been made since Democratic nominee Joe Biden selected Kamala Harris, the first-ever African American (and also Asian Indian) woman to be nominated for Veep by a major political party in US history. 'Si ni yule Khamala wa hapa Kach'meka,' busaa-inspired memes say
At 55, when many Kenyans in the Civil Service are about to get watches and wheelbarrows, and be put out to pasture, Kamala is going on the ride of her lifetime, with the Democratic National Convention underway, even in the time of Covid-19.
Here's her story summarized, and whether man, but mostly women, take from it what you will.
Her parents were super-smart immigrants who checked into America in 1961 in California (right around the time another mixed black boy, Barack Obama, was being born on Dec 4th in Hawaii).
Born in 1964, Lil Kamala was bussed in grade school to a school that was 95 per cent white at the start – but 40 per cent black by the time she 'cleared' school. Her parents split when she was seven, and she lived in Palo Alto where she says white kids weren't allowed to play with her (though her Jamaican dad was, by then, a lecturer in Economics at Stanford University).
For high school, she moved to Montreal in Canada – (beautiful calm cosmopolitan city, been there thrice) – where her breast surgeon specialist mother had gotten a job working at the general hospital by day, then teaching evening classes at McGill University on oncology.
For Campus, Kamala moved back to the States, but to the East Coast, to take economics at Howard, the famous 'black' university. She got part-time work as a mailroom clerk for California Senator Cranston, and decided to also do a major in political science.
READ MORE
Before moving to California for her Law School and graduating, at 26, with a Juris Doctor.
It was 1990, and Kamala straightaway got a job as a junior prosecutor in the State of California.
In 1994, now 30, her boyfriend Willis Brown, a junior congressman, hooked her up with an Insurance Appeals Board job, then when that contract ran out in 1998, she joined the Crime Division of California, as a supervising prosecutor. Soon she was colliding with her boss, a man called Hallinan, who was for prosecuting (mostly black) juvenile offenders as adults in court.
They fought over the issue, until she resigned in 2000 A.D., to work in the Family Division; dealing with (mostly) neglected and abused kids – before deciding, in 2003, to take on her former boss for his District Attorney job.
Now having gotten powerful endorsements from the likes of California Senator Dianne Feinstein, and working with creatives like writer-cartoonist McGruder (as well as hitting the campaign trail with comedian Chris Brown), Kamala now hit Hallan for being soft on crime.
After a narrow victory, she moved into his office as District Attorney of her home state, and in her time, court convictions shot up from 50 per cent to 75 per cent rates.
In 2010, Kamala Harris ran and became the pioneer female of colour Attorney General of the whole of California – and when in 2016 then-president Obama asked her if she might want an appointment to the US Supreme Court, a job that one only leaves in their casket, she declined.
What Kamala was next after, at this stage of her life at 50, wasn't job security but a seat in the US Senate.
Kamala Harris won!
But didn't rest on her laurels. Accused of being 'over-ambitious' (that poison arrow often flung at 'over' achieving women), she came to national attention last year when she threw her sash into the ring as a Democrat presidential contender.
That was June 2019, and she started with a flood of campaign cash – which rapidly dwindled as she tanked in the polls, finally throwing in the towel in early December with two per cent poll ratings.
Kamala Harris endorsed the march of Joe Biden to the White House earlier in the year.