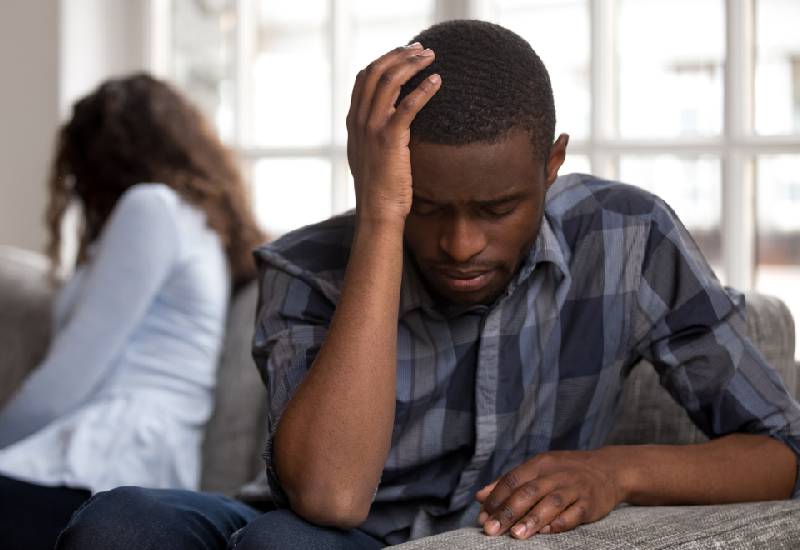 Come Tuesday, I had to move out of Bel Air apartments. This is where I've lived for the last five years, as a bachelor, and caused bedlam ('bed slam', if I am to be truthful).
But the mayhem that my two girlfriends — Sonia, the curvy masseuse versus Lucia, my petite alcohol supplier — caused by fighting a fortnight ago that was so much, it brought half the block to my door, and earned me a 'vacate' notice. What happened to the type of women who just tug gently at one another's blouses and wigs when they fight?
No one in the neighborhood cried when I left, though I did bring in the movers at noon — when the estate is at its emptiest and quietest. I guess the only thing they'll miss about this bad bachelor is the gossip about my different girls – and the exhaust noise of my speedy blue Subaru through the hood.
I did not bother to tell either Lucia or Sonia that I was shifting out of my flat. I like Irish goodbyes, where you just go without telling anyone 'ninaenda.' One day, I even hope to die like that — here tonight, gone tomorrow at the crack of dawn (I've certainly slipped out of many a hotel room that way).
So on Wednesday, Lucia sends me an SMS saying she's 'out of stock' and needs Sh15,000 to re-supply. Shock on her when I just write 'uta jisort!' After all, it's not like she returned even a cent from the 15k I gave her two weeks ago.
On Thursday, Sonia sends me a WhatsApp with a positive pregnancy test kit picture, and caption – 'Need 30K to sort this out, Boo, o/wise we're gonna have a baby.'
On the same day, there's a furious text from Lucia, with all kinds of unprintables, that ends "wewe kumbe ulihama?" I picture Li'l Lucia ringing my old doorbell, and hearing its echo through an empty apartment. Better still, it's occupied — the shock on her face when asked 'Can I help you?' by some strange dude!
READ MORE
I don't reply to Lucia's abuse, the same way I simply don't acknowledge the masseuse's WA picture. There's a reason why the app fixed the blue tick function — for pregnancy cons like Sonia. So I simply 'ghost' her.
"What if, for real, she is expectant with your child?" my pal Dedan Odiwor asks me on phone.
"Let her take care of the situation, or of the child," I shrug nonchalantly. "That's her problem."
"You wait till one day, in 2026, this salonist shows up with a six-year old girl called Shaniqua at your office, and Shaniqua is a spitting image of her papa, Art Amacho!"
"Not funny," I tell Dedan – D.O. we call him – but, in reality, I'm very grateful to the man.
See D.O. has this much older girlfriend, in Italy or Germany I cannot remember, and by older I mean she is like in her early 60s. She is retired, with a healthy pension, and got trapped in Mombasa/Malindi in March by Covid-19 lockdown. They've been down there since, and even if inter-county lockdown ends today, the sexagenarian has insisted they stay down there until November.
Meanwhile Odiwor's own 'home' is this swanky furnished apartment in Milimani. His European mama plonked down a whopping 600 ngwaa (yep, thousand) for eight months' rent when she came down in March.
For a hundred Sh100,000, which I send him, Dedan is letting me stay in it till end o' Nov.
Let the good times roll on!