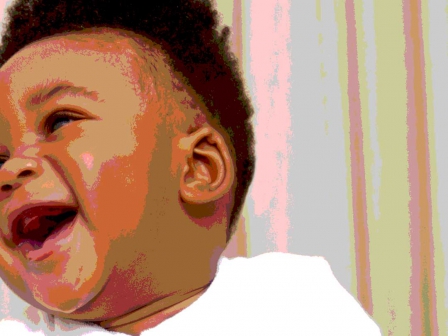 Some things you wait for for months, only for them to come unexpectedly in minutes. Last Friday, together with five friends, we did a mini-harambee and raised a couple of thousands.
Since we are all a thirsty lot, we decided to meet up at some joint, buy the alcohol communally, have some great time and go home.
These are the times you fear not the possibilities of getting derailed late into the night, since the ravages of January cannot allow it.
The evening panned out just as planned for everyone, apart from our pal Mark.
You see, Mark's wife has been expectant and the doctor has been changing expected delivery dates pretty much the same way politicians change their positions as soon as they discover they are not favourable to their capitalistic nature.
So because of the changing nature of the D-Day, Mark had eagerly waited for the big day until he got used to it and accepted and moved on, as politicians are fond of urging the poor hapless lot that does not necessarily agree with them.
So on this day, Mark savoured his glass of whisky at about 9pm; he received a call from his wife. "Mark, where are you? I need you home right now," Mark's memsahib hissed to him. Mark did not take it kindly. Perhaps he did not like the tone of that statement but most importantly, he was eyeing the three bottles on the table.
new born
READ MORE
Bottles that he had contributed handsomely to buy. Now his expectant wife demanded that he leaves for home immediately.
This was not the first time it had happened, she had also summoned him on a Saturday as we made our way to Isinya for nyama choma.
On that day he wondered loudly whether he was her gynaecologist. "Tony, I'm I her gyno?" "Why am I paying an arm and a leg for that man to fondle her womanhood in the name of pre-natal care if every small thing must involve me?" So on this Friday, Mark was of the opinion that it was another false start.
But what her wife texted shocked him. "Do you want to come and collect the new born from the bath tub?" she had written.
A flash of anxiety and anger crossed his face. He gulped his drink and shot off. The boys did a good job of jeering him, telling him that umekaliwa chapatti, but he would have none of it.
By the time he left, it was just after 9pm. On reaching home, he found his wife in acute pain. He hurled her to the back seat and zoomed towards the hospital.
At 10pm, he was at the hospital and he called me. "Tony, you cannot believe it. We are at the hospital"
"Whaaat?" I almost choked on my whisky. After getting assurances that she was not too badly off I broke the news to the boys. We agreed to have one more as we waited for the big news.
This was supposed to be a joke, but one and half hours later just past midnight, Mark called he did not immediately speak and that worried me.
Then... I heard that distinctive first cry of a new born. I put the phone on loudspeaker and all the boys were tongue tied. We hurriedly finished our drinks and headed to the hospital.
That was indeed a close one. Why is it that babies have such poor timing and get impatient when they want to be born?