Home
/
My Man
Clandes syndrome: Reasons why nagging the 'sponsor' is a no-no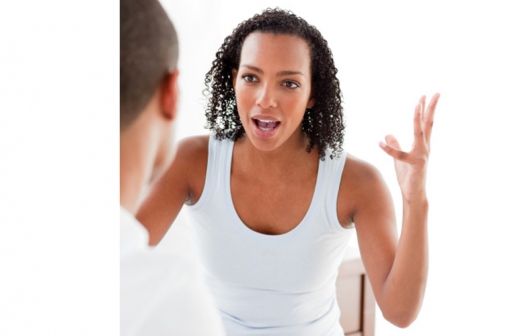 As we approach the end of the year, it is understandable that we are all in a celebratory mood.
But even as we engage in celebrations, we must remember that our daily lifestyle and routine has to be maintained.
To all those young girls in college or those in their nascent working life; if you rely on a sponsor please do not confuse this period as the make-or-break time for your economic status.
Simply because you have heard that some companies are giving annual bonuses is not to mean that all those bonuses must end up in your purse.
It does not mean that you must keep up with the local telecommunication companies every time they introduce a new phone into the market during their open days.
Granted, there are a few shopping offers and bonanzas advertised daily. But do not forget these are businesses that are keen on cashing in on the good feel factor and the supposed bonuses that are dished out. By the way, if your sponsor tells you that he did not get a bonus do not break utensils in the kitchen.
It is a well-documented aspect that inflation has visited every business, homestead, wallet and purse. Even the Government is nearly broke.
So if he says no lavish gifts, blame it on the economy, not his mood.
December may appear like one long weekend, but that gives you no right to demand too much of the sponsor's time. The sponsor must work extra hard and sometimes double the time to take care of you. Please bear in mind that you are extra baggage in his life.
ON HIS TURF NOT YOURS!
You do not have the luxury to turn down his date; he sees you when he has the time; it is never the other way round. In other words, if the sponsor says jump, you ditch those high heels and take to the skies.
While you are at it, please remember to stick to the routine that you have both established.
If he has told you no calls after 9pm, unless your bedsitter, which he pays for, is on fire then there is no reason to upset this arrangement.
Remaining discrete is important for your survival. Okay, you saw that all the hotels at the Coast are booked; yet you have not heard him talk about a surprise visit to the Coast. Why are you all teary? What do you want him to do? Build you a castle?
Girls, you would do yourself a load of justice, if you do not nag him over expensive gifts.
Have you ever seen his budget? Do you have an idea of what he has to deal with next month? He has to deal with rent or mortgage, your rent and he has other loans he is servicing.
Do you now see how far from the priority list you are? If I were you I would keep my peace and take with both hands gratitude whatever comes my way.
Related Topics